The Ember Times – Issue No. 80
3 min read
Greetings to the Emberists! 🐹
This week you can read about the 🦄 magical gifts 🎁 of DecEmber ❄ and the RFC decorators moving into FCP 🎉! Check out a video on the State of Ember today 📺 and read our exclusive interview with community contributor @hakilebara 🧠!
---
DecEmber has wrapped up and it seems to have been a big hit! There were many contributions to ember-learn repos and it is all thanks to the awesome Ember community!
Did you participate in DecEmber? We'd like to send you a thank you gift! Fill out the form and enjoy!
---
The decorators Request for Comments (RFC) has been moved into Final Comment Period (FCP). This means that if you have thoughts about decorators now is your chance to add your comment.
The motivation for the RFC decorators is that native decorators bring a more natural way of declaring computed properties to native classes than the current computed macros.
As always, feel free to read the RFC and share your thoughts as a comment.
---
@knownasilya published a video that summarizes the State of Ember today. In his video, he highlights key themes that represent where Ember is at today for people who are not following too closely to developments or those who are new to Ember.
Ember Editions represents how Ember gets packaged to provide a coherent story. Editions provide a way to market new features to the community since Ember has historically used major releases to deprecate the API.
Ember Octane is a new edition that brings a good amount of features from new layout for projects, Glimmer components, Angle bracket component syntax, updates to the Guides to show the new programming model, a new website, a shift to move to decorators and more! Some of these have already landed and can be used today, while others are still in progress. Check out what's coming in the Octane tracking issue.
Ember CLI Create is a tool that – similar to ember new – allows to create Ember apps and with an option to create Octane apps, too! However since not everything about Octane has been settled, such as module unification, you may need to refactor this code later on.
Check out the full video on YouTube!
---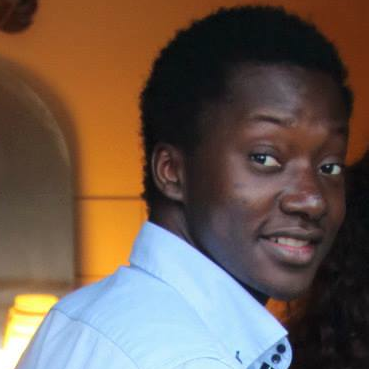 This week we'd like to highlight the work of a community member Frédéric Soumaré, also known as @hakilebara. In an exclusive interview with the Ember Times he talks about his learnings as both an Ember meetup organizer and contributor to Ember learning projects and why showing up is key.
You can read the full interview on the Ember Forum.
Read more
---
This week we'd like to thank @Windvis, @kategengler, @jenweber, @mansona, @NLincoln, @dcyriller, @ppcano, @buschtoens, @ Turbo87, @rwjblue, @chadhietala, @gitKrystan, @bekzod, @josemarluedke, @chrisrng, @kennethlarsen, @Alonski, @jessica-jordan, @MelSumner, @nummi, @ rwwagner90 and @ zimmi88 for their contributions to Ember and related repositories! 💖
---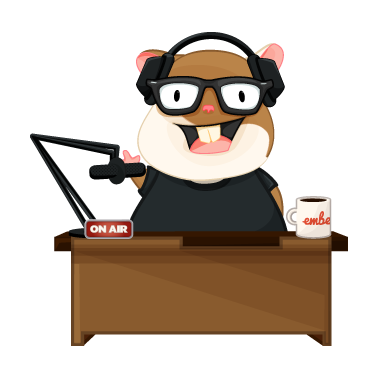 Wondering about something related to Ember, Ember Data, Glimmer, or addons in the Ember ecosystem, but don't know where to ask? Readers' Questions are just for you!
Submit your own short and sweet question under bit.ly/ask-ember-core. And don't worry, there are no silly questions, we appreciate them all – promise! 🤞
---
Want to write for the Ember Times? Have a suggestion for next week's issue? Join us at # support-ember-times on the Ember Community Discord or ping us @embertimes on Twitter.
Keep on top of what's been going on in Emberland this week by subscribing to our email newsletter! You can also find our posts on the Ember blog.
---
That's another wrap! ✨
Be kind,
Chris Ng, Kenneth Larsen, Jessica Jordan, Alon Bukai, Ryan Mark, Amy Lam and the Learning Team