Accenture identifies four trends shaping the 'metaverse continuum' and the future of work, play and learning
5 min read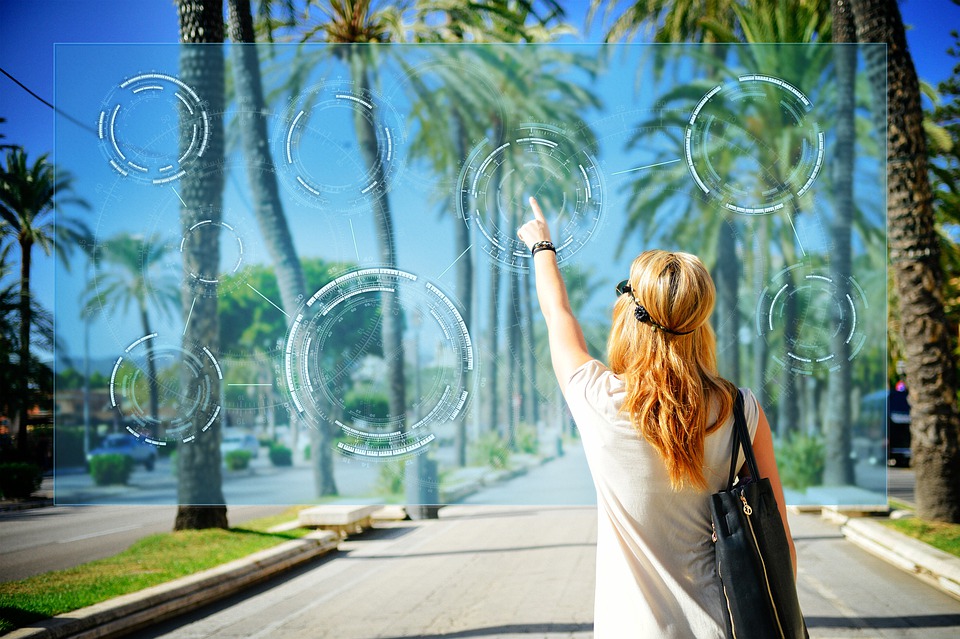 Accenture Plc today highlighted four emerging trends that it believes will come together to shape the "Metaverse Continuum," which it defines as a "spectrum of digitally enhanced worlds, realities and business models" that are poised to revolutionize life and enterprise in the next decade. .
Accenture says the metaverse is an evolving and expanding continuum that encompasses multiple dimensions, including technologies such as extended reality, blockchain, artificial intelligence, digital twins and smart objects. It also encompasses the idea of ​​"virt-real," which is a range of experiences from the purely virtual to a blend of virtual and physical, plus the spectrum of emerging consumer experiences and business applications that these technologies and ideas will reimagine and transform.
We're already seeing the start of this shift, Accenture believes. Right now, we're surrounded by innumerable small-scale, intelligent physical worlds, such as smart factories, intelligent cruise ships and automated ports.
In the near future, Accenture said, these will grow to become entire "smart neighborhoods, cities and countries" where people will come to relax, work, entertain themselves and socialize over long distances. At the same time, big enterprises will shift more of their business operations into these metaverses, maintaining internal virtual environments that allow employees to collaborate with one another from anywhere in the world.
Accenture paints a vivid picture of what this world might look like:
"On an ordinary day in 2030, a construction foreman is operating a road roller at a worksite in California. He and his coworker talk as they direct a construction robot to lay down asphalt on a section of Highway 1. Suddenly, his assistant appears as a hologram on the edge of the site, waving him over to confirm the work summary of the day and to remind him that it's time to meet with the city inspector for another project. He walks over to the construction site's mobile office, puts on his VR headset, and finds himself in the lobby of the virtual City Planning Department. "

"His AI assistant reappears to direct him towards the virtual conference room where his meeting will be held. Upon his entry, the room transforms to look like the inspection site (an
overpass they recently completed) using a real-time feed from a drone onsite. Architectural drawings from the State of California Contractor Cloud are laid over the live footage, and the foreman and inspector begin to assess the work. Upon approval by the inspector, he sends his assistant to submit the applications for the next round of construction permits. Then he pops off his headset, and heads back out to the worksite. "
It's a reality that Accenture thinks is not very far off, and it means businesses need to be prepared. Just as in the early years of the internet, organizations are heading into a future that will be completely different from the one in which they were born.
Accenture said we will witness the complete transformation of almost every single environment that enterprises currently do business across. That will include upending the way the internet operates and how people experience it, the technology that propagates across the physical world and the way it allows us to control our environment, our interactions with machines, and the outer limit of what computers are capable of doing .
The consultant sees four trends shaping this exciting future, the first of which is "WebMe," relating to how the internet is rapidly being reimagined. In the last couple of COVID-19 pandemic-shaped years, enterprises have embraced a multitude of digital experiences, pushing people to live virtually to a degree that few had ever expected. Our digital interactions have come so far already, Accenture said, that many now see the metaverse as a natural evolution that reconciles how they see the internet today with what they will demand from it going forward.
The advent of the metaverse, and underlying efforts to reimagine how data shapes our digital experiences will challenge businesses to rethink their online presence and become a part of shaping the next platform revolution as they build new ways to connect to customers, partners, and their digital workforce, "Accenture said.
The value of the metaverse will probably be limited if not for parallel changes that help to anchor it in the physical world. That's why Accenture sees a trend toward "The Programmable World," relating to how technology is being threaded throughout physical environments in increasingly complex ways.
The trend encompasses the convergence of 5G, ambient computing, augmented reality, smart materials and other technologies and how businesses will use them to reshape the way people interact with the physical world. Accenture expects these technologies to become part of the fabric of the physical environments we live in and unlock an unprecedented fidelity of automation, control and personalization.
While the metaverse is designed for humans, many of its residents will actually be nonhuman. Accenture said the trend towards "The Unreal" will see our environments slowly but surely become populated with more machines, many of which will be passably human.
It said these unreal qualities are becoming intrinsic to the AI ​​capabilities that enterprises aspire to integrate with mission-critical functions. However, the trend is also permeating into bad actors, with things like deepfakes and malware bots, so much so that this could well be the biggest obstacle for businesses looking to expand their use of AI.
"Like it or not, enterprises have been thrust into the forefront of a world questioning what's real, what's not, and if the line between those two really matters," Accenture said.
Accenture's final trend to watch is "Computing the Impossible," where it sees the outer limits of what computers can achieve being stretched far beyond what is possible now with the advent of a new class of machines. It's talking about quantum computers plus biologically inspired AI that can tackle challenges that would have been impossible just a few years ago. Accenture said that as previously unthinkable suddenly become solvable, business leaders will be forced to reimagine some of their most basic assumptions.
Although Accenture will continue to track these trends and the impact they have on people's lives and the way we do business, enterprises must take it upon themselves to adapt and evolve if they're not to be left behind, it said.
"We stand at a unique precipice in time," Accenture said. "It will require a truly competitive vision – both for what these future worlds will look like and also what your enterprise will need to become to succeed in them. Technology points us in the right direction, but the rest is up to you. "
Image: xresch / Pixabay
---
Show your support for our mission by joining our Cube Club and Cube Event Community of experts. Join the community that includes Amazon Web Services and Amazon.com CEO Andy Jassy, ​​Dell Technologies founder and CEO Michael Dell, Intel CEO Pat Gelsinger and many more luminaries and experts.