Alteryx launches cloud-native automation platform in quest to provide data analytics for all
5 min read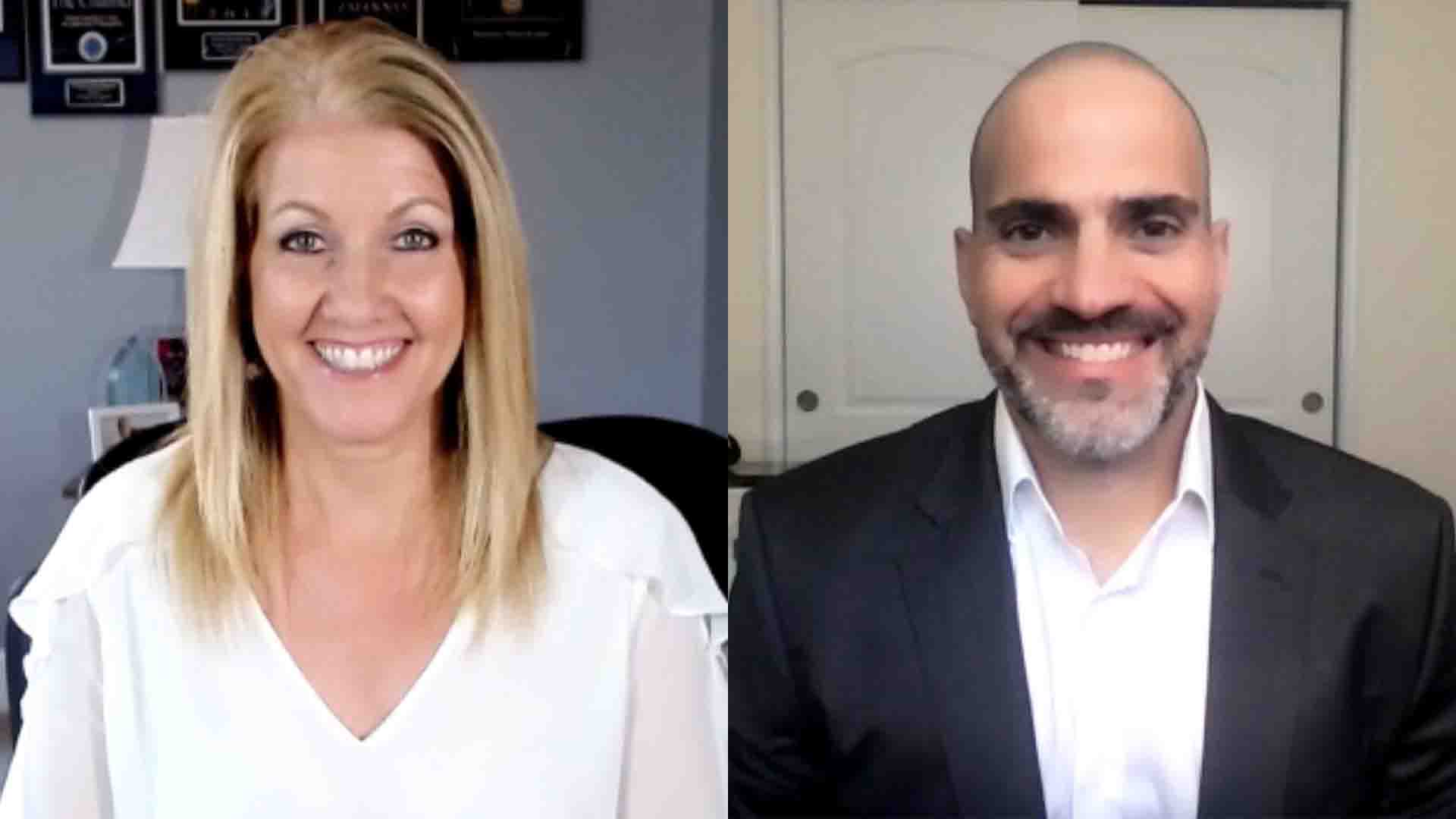 Less than one month after closing the acquisition of Trifacta Inc., Alteryx Inc. – a provider of software for data exploration and self-service preparation – has taken the next step. It has combined its low-code / no-code analytics portfolio with Trifacta's cloud-native offerings into a single solution: Alteryx Analytics Cloud.
The latest announcement caps a two-year transformation by the Silicon Valley company in its quest to provide customers with flexibility for deploying analytics workloads. Bringing in new management, adopting a subscription model, and completing the acquisition of both Trifacta and AI-driven insights provider Hyper Anna have led Alteryx to redefine its role as a data-driven analytics company for business needs.
"When you think about democratizing access and providing analytics to all of these different groups of people, you've not been able to do it through one platform before," said Jay Henderson, vice president of product management at Alteryx. "With the announcement of the Alteryx Analytics Cloud, we've brought together all of those different capabilities, all of those different interfaces into a single, end-to-end application. It's finally delivering on the promise of providing analytics for all. "
Henderson spoke with Dave Vellante, host of theCUBE, SiliconANGLE's livestreaming studio, during the "Accelerating Automated Analytics in the Cloud with Alteryx" event. Suresh Vittal, chief product officer at Alteryx; Adam Wilson, general manager and senior vice president of product and engineering at Trifacta; Barb Huelskamp (pictured, left), senior vice president of global partners and alliances at Alteryx; and Tarik Dwiek (pictured, right), head of technology alliances at Snowflake Inc., also participated in separate interviews with Vellante. They discussed Alteryx's latest announcements, how key acquisitions paved the way for the company's success, and an evolving partnership with data cloud giant Snowflake Inc. (* Disclosure below.)
Solving the most complex issues
Alteryx's goal is to allow every person to transform data into a breakthrough. The latest cloud-native enhancements are designed to scale up access to analytics and put it in the hands of anyone in the organization, not just highly skilled power users, according to Henderson.
"It's a portfolio of cloud-based solutions that have all been built from the ground up to be cloud native and take advantage of things like browser-based access," he explained. "It lets you take advantage of elastic compute so you can do in-database processing and cloud-native solutions that are going to scale to solve the most complex problems."
The recent addition of Trifacta for $ 400 million set the stage for Alteryx's cloud-native offering. Trifacta's specialty is "data wrangling," the process of cleaning, structuring and enriching raw data into a form that allows for easier and less time-consuming analysis.
Trifacta is a data engineering cloud, a uniquely open and interactive cloud platform for engineers and analysts to collaboratively profile, prepare and pipeline data for analytics and machine learning.
"We wanted to build an open and interactive cloud platform for data engineers," Wilson said. "Ultimately, if we can get the data engineers that are creating the data products together with the analysts in the line of business that are driving a lot of decision-making and allow for collaborative curation of the data, you'll see increasing returns to scale. That's an incredibly powerful combination and frankly something the market has not cracked the code on yet. "
Extracting value from data
If the acquisition of Trifacta gave Alteryx a unique opportunity to foster collaborative curation of data, the purchase of Hyper Anna in October provided an opportunity to extract value from that process.
Australia-based Hyper Anna followed a rapid trajectory from startup to acquisition. It was founded in 2016 by Natalie Nguyen, a self-taught engineer who developed a viable data analysis product within six months and quickly attracted $ 12 million in seed funding.
Alteryx had been enhancing its automation capabilities prior to the acquisition. In May, the company announced a new machine learning product, along with natural language processing, text mining and computer vision tools. This was followed by an expansion of Alteryx's robotic process automation agreement with UiPath Inc. in September.
Hyper Anna's cloud platform generates AI-driven automated insights from data. Its democratized approach to data analysis is geared toward enabling anyone to find insights, regardless of their technical background, and the technology has now been rebranded into Alteryx Auto Insights.
"With Hyper Anna, we speak with the line of business owner who's looking for insights that aren't revealed in traditional dashboards," Vittal said. "There hasn't been a single platform for analytics automation in the enterprise. We see a massive opportunity of helping brands democratize the use of analytics across their business. "
Engaging with the business buyer
Partnerships have been central to Alteryx's rise in the data analytics space. There are over 300 partners in the company's ecosystem, according to a Partnerbase listing, including Amazon Web Services, Google, Microsoft, Salesforce and Oracle.
Alteryx has cultivated a relationship with Snowflake Inc. and its massively scalable performant storage system over the course of several years. In 2021, the two companies announced a new arrangement that allowed users to leverage Alteryx's tools and transform data directly into Snowflake's engine.
"We've invested deeply in our partnership with Snowflake," Huelskamp said. "We ensured our technology was compatible with the Snowflake Data Cloud, we co-innovated and optimized for new customer use cases."
One customer using the joint Alteryx / Snowflake solution is the Local Government Association of Queensland, Australia. The group had a need to drive data-led insight on energy usage for remote indigenous islands off the coast of New Guinea.
The association combined three technologies, using Snowflake as its data warehouse, Alteryx to extract, prep and blend the data, and Tableau Software LLC to visualize energy consumption.
"Snowflake is very strong engaging with the IT buyer," Dwiek said. "Our partnership with Alteryx allows us to engage with the business buyer, address their pain points, and demonstrate the art of the possible."
The rise of the Big Data era has been accompanied by a tremendous amount of complexity. Data wrangling is a chore and getting the technology to work as advertised in order to manage that process has not been easy. The cloud offers promise for a more efficient solution, and Alteryx is making a big bet on an automated platform that will generate data insight without having to be a technical expert.
"It's getting everyone involved in accessing AI and machine learning to unlock insights," Henderson said. "It's getting it out of the hands of a small group of data scientists and putting it in the hands of analysts and business users. Cloud centricity, big data fluency, AI as a strategic advantage, and personas across the organization are the four big themes you're going to see us working on over the next few months and coming years. "
You can watch the entire "Accelerating Automated Analytics in the Cloud With Alteryx" event on theCUBE's dedicated event channel. (* Disclosure: TheCUBE is a paid media partner for the "Accelerating Automated Analytics in the Cloud With Alteryx" event. Neither Alteryx Inc., the sponsor for the CUBE's event coverage, nor other sponsors have editorial control over content on theCUBE or SiliconANGLE.)
Photo: SiliconANGLE
---
Show your support for our mission by joining our Cube Club and Cube Event Community of experts. Join the community that includes Amazon Web Services and Amazon.com CEO Andy Jassy, ​​Dell Technologies founder and CEO Michael Dell, Intel CEO Pat Gelsinger and many more luminaries and experts.