Clockwork raises $21M and says it's time to solve network latency issues
3 min read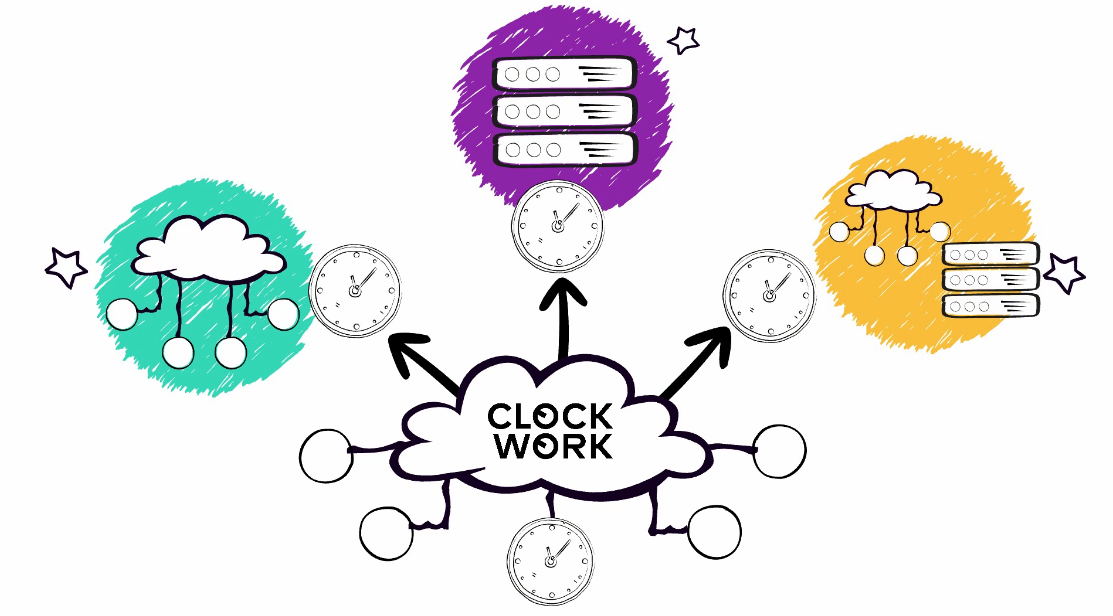 Clockwork Systems Inc., the creator of technology that makes it possible to optimize the performance of time-sensitive applications, is hoping to make a big splash following the launch of its first product today.
The launch came as the company announced it had received $ 21 million in a Series A funding round led by the venture capital firm NEA. Angel investors John Hennessey, Ram Shriram, Neeraj Bharadwaj and Jerry Yang also participated in the round.
Not least, Clockwork debuted its Latency Sensei tool, which it describes as a powerful, fine-grained sensor of latency for time-sensitive applications hosted across clouds, on-premises data centers and hybrid environments. Latency Sensei is aimed at solving the challenge of synchronizing clocks across fleets of modern servers.
Surprisingly, that has always been a problem, especially for applications that require nanosecond accuracy. Clockwork says it can deliver sync accuracy to less than five nanoseconds with hardware timestamps, and hundreds of nanoseconds with software timestamps.
The benefit of having such accuracy is that it delivers an unprecedented level of visibility into virtualized information technology infrastructures, Clockwork said. So a DevOps engineer gains the ability to measure with high accuracy the one-way delay of a packet or remote procedure call. It also makes it possible to discover network bottlenecks, or "hiccups," which are outages that last for just a few seconds, and identify underperforming virtual machines.
At present, most computers today use the Network Time Synchronization Protocol to sync their clocks. But although NTP is ubiquitous, it's not that accurate, especially when it comes to microseconds and nanoseconds. In addition, the clocks used by servers aren't that great either, so they won't always stay in sync. A company could use high-accuracy clocks that are immune to vibrations and temperature variations, but they would most likely be more expensive than the server it's attached to.
So Clockwork set about building a newer, more reliable system, plus a machine learning model based on academic research performed by its founders at Stanford University. That enables it to measure accurately the time it takes for a timestamp to arrive at any given server.
Although that's similar to NTP, Clockwork's system goes further by looking at the variation in timestamps to discover both the offset of the clock and the frequency difference. That's then fed into a machine learning model. Also, Latency Sensei makes it possible for all of the clocks in a system to talk to each other so they can stay in sync.
"Network clock synchronization has lacked a reliable, precisely accurate solution for decades – a need that's been exacerbated by organizations' migration to the cloud," said NEA Venture Partner Greg Papadopoulos. "Clockwork's technology enables users to achieve nanosecond accuracy at scale regardless of infrastructure, which eases pain points often felt throughout cloud adoption."
Latency Sensei holds a lot of promise. Up until now, distributed systems have been forced to rely on clockless designs for lack of trustworthy timestamps. That makes it harder to build complex systems, Clockwork said. With Latency Sensei, researchers should be able to create new, time-based algorithms to solve problems around event ordering, database consistency, consensus protocols and more.
The system looks like it'll be a big hit, with Clockwork already counting the likes of eBay Inc., Wells Fargo & Co. and the Royal Bank of Canada as customers. They're using Latency Sensei to support functions such as accurate timestamping, in-order execution of trades and latency measurements.
Clockwork co-founder and Chief Executive Balaji Prabhakar said his company's technology has the potential to rewrite the way distributed systems and networking are practiced. "As more of the world's business and economic activities are run from the cloud, our technology will have a wide impact, notably in enabling critical time-sensitive applications," he said.
Image: Clockwork
---
Show your support for our mission by joining our Cube Club and Cube Event Community of experts. Join the community that includes Amazon Web Services and Amazon.com CEO Andy Jassy, ​​Dell Technologies founder and CEO Michael Dell, Intel CEO Pat Gelsinger and many more luminaries and experts.