Cohesity and AWS fight cybercrime with the power of collaboration
5 min read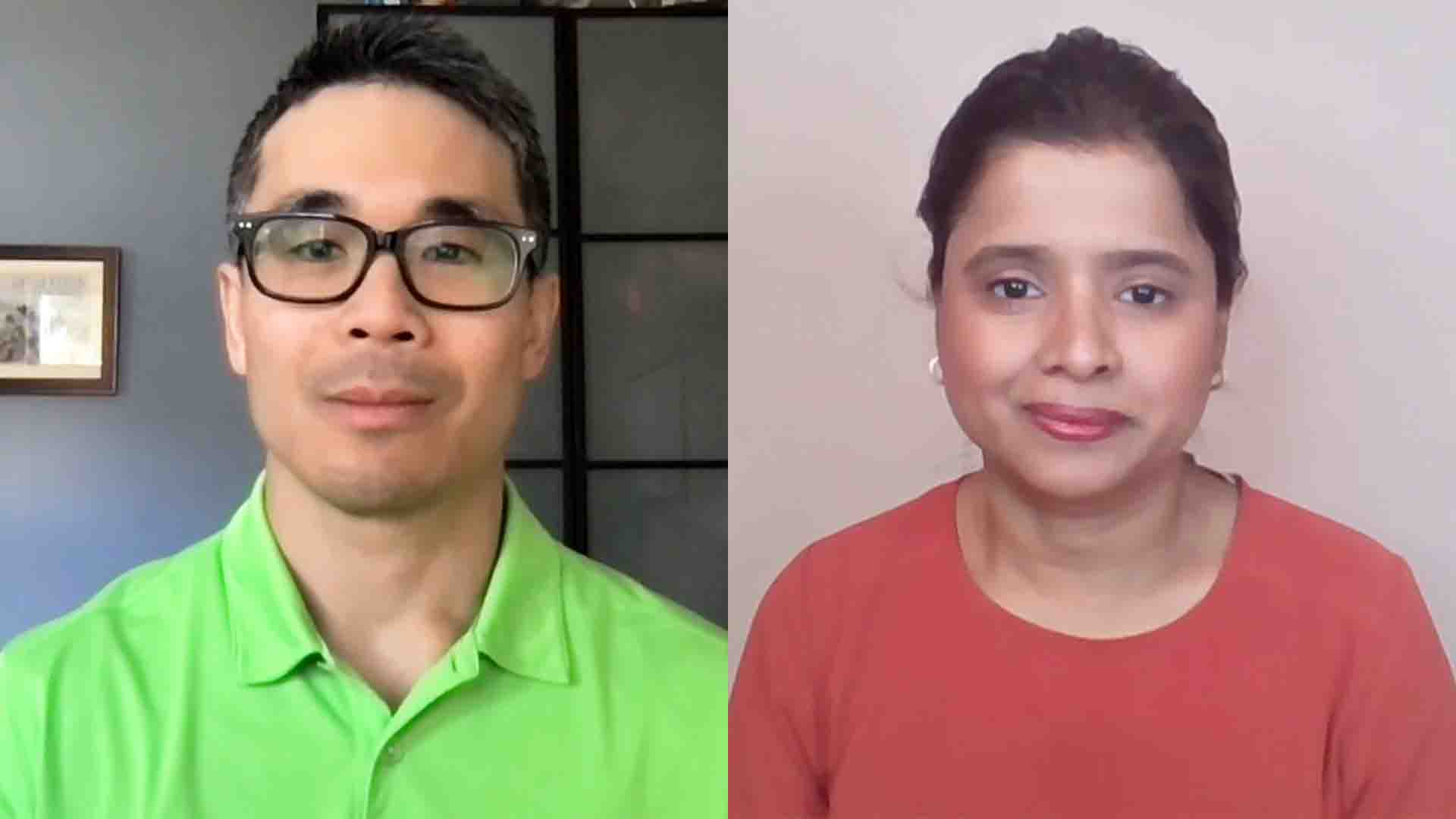 2021 saw a 105% year-over-year surge in ransomware attacks, with over 600 million attacks reported across the globe. High-profile data breaches, such as Colonial Pipeline and SolarWinds, brought ransomware into the mainstream press. And criminal groups such as REvil / DarkSide have gained perverse notoriety for successful data heists that returned multi-million-dollar payouts.
Investors may be pouring billions into cybersecurity, but cybercriminals are innovating new attack techniques as fast as startups create solutions to counter them.
"Despite the more than $ 100 billion spent each year fighting cybercrime, when we do an end-of-year look-back and ask, 'How did we do,' the answer is invariably the same: 'Worse than last year,' ' said theCUBE's Dave Vellante in his 2021 analysis of the cybersecurity market.
The answer to flipping that paradigm is to be found through partnership, according to Douglas Ko (pictured, left), director of product marketing at next-generation data management company Cohesity Inc.
"It takes a village to fight the ransomware war. We know we can't do it alone, "said John Furrier, host of theCUBE, SiliconANGLE Media's livestreaming studio.
Ko and Sabina Joseph (pictured, right), general manager of technology partners at Amazon Web Services Inc., joined Furrier during the AWS Partner Showcase "Speeding Innovation on AWS" event. They discussed best practices for cybersecurity and how AWS and Cohesity are collaborating to safeguard data from cyberattack. (* Disclosure below.)
Paying up isn't the best policy: Securing data is
Ransomware is defined as malicious software designed to block access to a company or individual's data until a sum of money is paid. One hundred percent of adult US consumers are now familiar with the term, according to research conducted by Cohesity. The study also found that consumers are overwhelmingly negative in their opinion of companies that cave to criminal demands: 55% believe that paying ransoms encourages cybercrime and over 70% said they'd reconsider doing business with a company that paid a ransom.
These figures should give a pause for the 32% of companies who paid up when faced with ransomware demands in 2021.
The data supports not paying up in other ways: Companies that paid ransoms only recovered an average of 65% of their data, while the 65% who restored from backup or other recovery methods didn't lose any.
AWS hosts some of the world's most sensitive data, and the company takes security very seriously. "We want to make sure that our customer's data is always protected," Joseph said.
Alongside its native security solutions, AWS works with its partners to create differentiated solutions to enhance security measures across its entire ecosystem and, by extension, across the globe.
The company also takes its ecosystem partner seriously. The AWS leadership team, from CEO Adam Selipsky on down, believes partners are critical to the company's success, according to Joseph. "As partners lean in, we lean in further," she said.
Security and partnership meet in the strategic collaboration between AWS and Cohesity
Representatives of the two companies, including Joseph and Cohesity founder and Chief Executive Officer Mohit Aron, first met in 2019 to brainstorm revolutionary approaches to data recovery. The result was the Cohesity Data Management as a Service solution. The recovery solution simplifies data management by abstracting it in the cloud, monitoring for threats, and providing comprehensive data backup and governance.
"Customers can spin up things very quickly and really scale their solution across the globe and ensure that there is compliance no matter how many times we do data changes, adds and so on," Joseph said.
DMaaS was launched as a joint AWS-Cohesity collaboration in October 2020. At first, the solution extended Cohesity's DataProtect into backup-as-a-solution. But as the threat landscape grew more complex, DataGovern and Project Fort Knox were added to bring data security and governance and virtual secure vault services to Cohesity's growing suite of cloud-based data protection solutions.
"Without the level of support both from a go-to-market standpoint… as well as the engineering and available technology services that are on the AWS cloud, there's no way we would have been able to spin up new services in such a short period of time, "Ko stated.
AWS 'SaaS Factory Program was instrumental in helping Cohesity solve issues around security, compliance and cost optimization when it was building the original DMaaS solution, according to Joseph. With DataGovern and Project Fort Knox, the focus is on leveraging other AWS services in areas such as artificial intelligence / machine learning and analytics services.
Creating a holistic solution that meets all the customer's needs is the ultimate goal, according to Joseph. "Cohesity, as we all know, protects and manages this data for the customer, but we want to make sure that the customer is extracting value from this data," she said.
Digging into DataGovern and Project Fort Knox
DataGovern leverages AI and machine learning to provide data governance and user-behavior analytics services with the goal of automating the discovery of sensitive data.
"Understanding where all that data is, is very important, because that's the data that criminals are going to go after and hold hostage," Ko said.
Usage anomalies can be flagged thanks to intelligent monitoring of how users are accessing and managing this sensitive data. Potential threats can be rapidly identified and fixed, thwarting bad actors and preventing data loss.
Project Fort Knox is Cohesity's software-as-a-service solution for data isolation to a vaulted copy in the AWS cloud. The solution automates the previously manual processes of isolating backup data to tape or through replication to a secondary data center or the cloud. Its ultimate goal, according to Ko, is "to make it very simple for customers not only to provide data immutability, but also that extra layer of protection by moving that data off-site and keeping it secure and vaulted away from cybercriminals and ransomware. "
Watch the complete interview with Joseph and Ko below, and be sure to check out the CUBE's complete coverage of the AWS Partner Showcase "Speeding Innovation on AWS" event. (* Disclosure: Cohesity Inc. sponsored this segment of theCUBE. Neither Cohesity nor other sponsors have editorial control over content on theCUBE or SiliconANGLE.)
Photo: SiliconANGLE
---
Show your support for our mission by joining our Cube Club and Cube Event Community of experts. Join the community that includes Amazon Web Services and Amazon.com CEO Andy Jassy, ​​Dell Technologies founder and CEO Michael Dell, Intel CEO Pat Gelsinger and many more luminaries and experts.