Controlling your digital identity in a creator economy
4 min read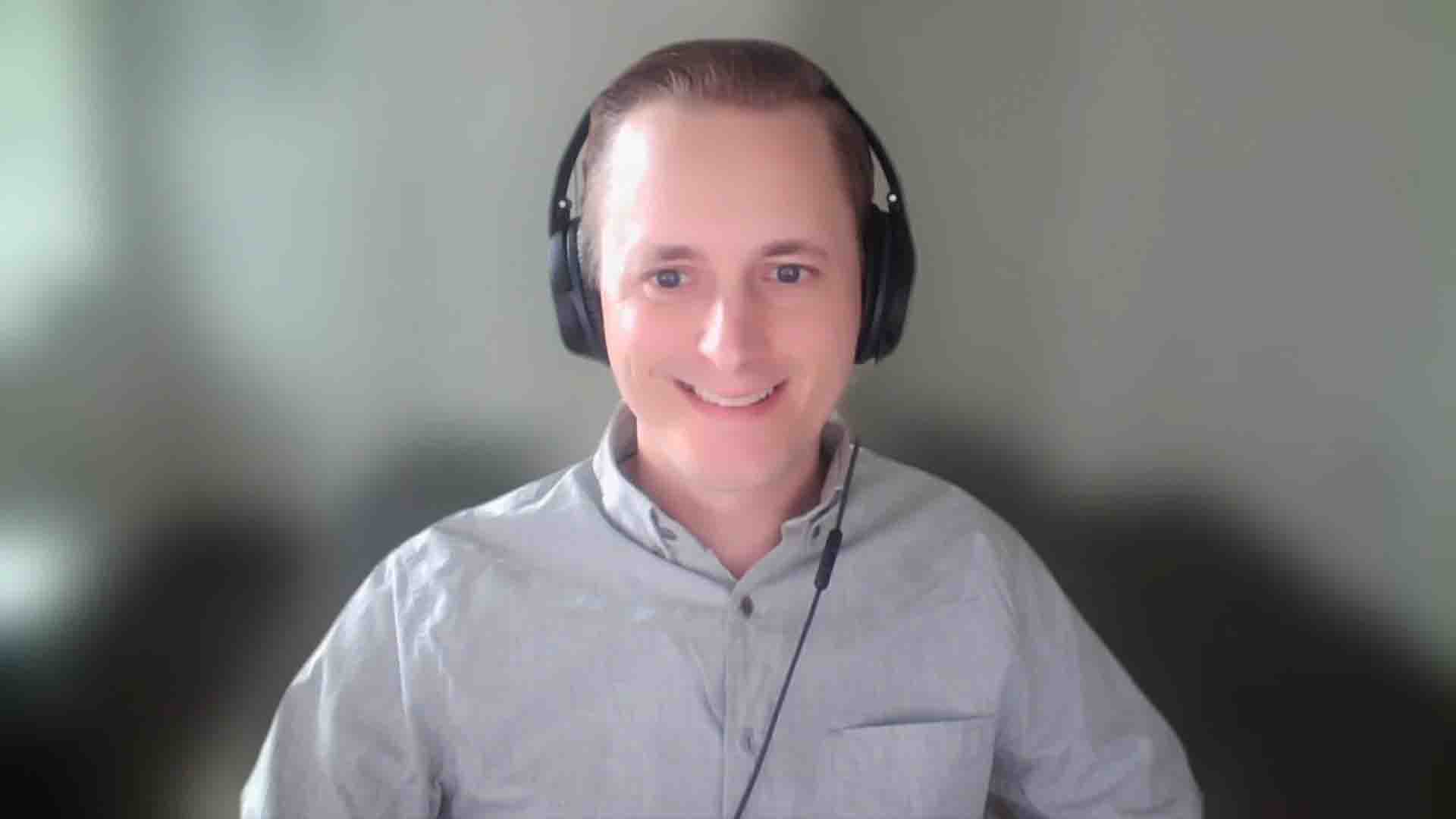 Although cryptocurrencies have defied the odds and scaled the heights to become a $ 2 trillion asset class with 250 million users, sending and receiving them continues to be a nightmare based on the long hexadecimal addresses used.
Given that a single typing error can result in the permanent loss of cryptocurrencies, Unstoppable Domains Inc. saw fit to develop NFT domain names to take the fear out of sending and receiving crypto, according to Matt Mickiewicz (pictured), chief revenue officer of Unstoppable Domains.
"The big use case that we identified initially for NFT domain names was around cryptocurrency transfers," Mickiewicz explained. "So the first set of partners that we worked on integrating with were actually crypto wallets and exchanges… so we will allow users to replace all their long hexadecimal wallet addresses with a single human-readable name, like john.nft or mattmickiewicz.crypto, to allow for simple crypto transfers. "
Mickiewicz spoke with John Furrier, host of theCUBE, SiliconANGLE Media's livestreaming studio, during the Unstoppable Domains Partner Showcase event. They discussed how Unstoppable Domains replaces the long hexadecimal addresses that crypto users are accustomed to with human-readable NFT domain names. (* Disclosure below.)
Making crypto transfers user-friendly
By enabling crypto transfers to be as simple and less scary as possible, Mickiewicz believes Unstoppable Domains demystifies the current status quo because users are given a straightforward name that they attach to all the wallet addresses on the backend.
"So wallets all have this huge usability problem for their users because every single cryptocurrency held has a different hexadecimal wallet address," he said. "When you go to the crypto transfer fields, they can just type in an Unstoppable name. They'll correctly route the currency to the right person and the world without any chance of human error. "
To move from the current crypto usage of 250 million to 5 billion in 10 years, Mickiewicz trusts a human-readable naming system has to come into play.
"It's almost crazy that we got to a $ 2 trillion asset class with 250 million users worldwide 13 years after the Satoshi white paper without a human readable naming system… that's a fundamental problem that we need to solve," he noted. "We'll be working with partners like blockchain.com and Circle, who's behind the USDC Coin, on creating registries, such as .blockchain and .coin, and making those available to tens of millions and ultimately hundreds of millions and billions of users worldwide. "
The relationship between Unstoppable Domains and crypto exchanges is made a reality by co-locating code, according to Mickiewicz.
"So exchanges have to do a little bit of an engineering lift to work with us. They can do that by either using our resolution libraries or one of our APIs in order to look up an Unstoppable name and figure out all the wallet addresses associated with that name, "he explained. "So today we work with dozens of the world's top exchanges and wallets, ranging from OKEx to Coinbase Wallet, to Trust Wallet, to Bread Wallet, and many others."
For the past 20 years, the internet has been controlled by big corporations like Google, Facebook and Twitter because they have had the mandate of issuing usernames. Therefore, Unstoppable Domains seeks to disintermediate the middleman by enabling four-and-a-half billion internet users to control their identities, according to Mickiewicz.
"Web3 really shifts the power away from aggregators; aggregators and marketplaces have been some of the best business models, "he stated. "Web3 is going to dramatically change that over the next decade, paying more power back into the hands of consumers."
With keyword navigation having revolutionized DNS by birthing Google keywords or ads, Mickiewicz trusts blockchain triggers a technology inflection point that renders high transaction volume, true decentralized ownership, and high throughput.
"The NFT standard has taken off massively around trading of profile pictures like CryptoPunks and the Bored Ape Yacht Club… there is the true use case here around identity ownership of a data set, decentralized log-in authentication, and permission data sharing," he said.
Watch the complete video interview below, and be sure to check out more of SiliconANGLE's and theCUBE's coverage of the Unstoppable Domains Partner Showcase event. (* Disclosure: TheCUBE is a paid media partner for the Unstoppable Domains Partner Showcase event. Neither Unstoppable Domains Inc., the sponsor for theCUBE's event coverage, nor other sponsors have editorial control over content on theCUBE or SiliconANGLE.)
Photo: SiliconANGLE
---
Show your support for our mission by joining our Cube Club and Cube Event Community of experts. Join the community that includes Amazon Web Services and Amazon.com CEO Andy Jassy, ​​Dell Technologies founder and CEO Michael Dell, Intel CEO Pat Gelsinger and many more luminaries and experts.