Data scientist confronts algorithmic bias and dispels myth of computer impartiality
3 min read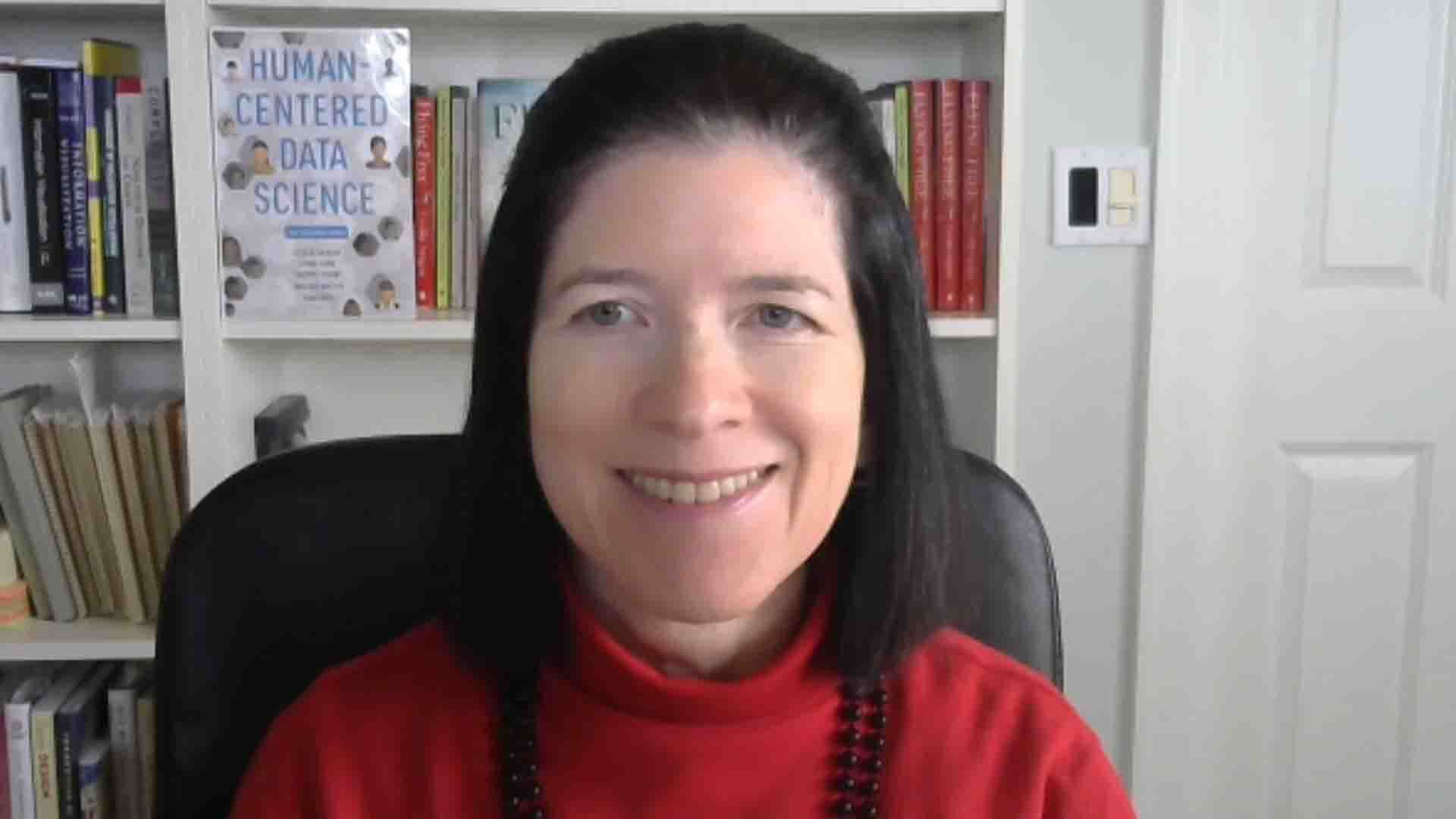 True or false? Humans are fallible and biased while computers are logical and impartial.
For years, data scientists held a belief in that statement, and algorithms were written with confidence that the results they returned were unbiased. But recent work in data science and artificial intelligence has proven this is not the case.
"Algorithms reinforce human biases. They amplify them. So algorithmic biases can be much worse than human biases and can have greater impacts, "said Cecilia Aragon (pictured), professor of human-centered design and engineering at the University of Washington.
Aragon spoke with Lisa Martin, host of theCUBE, SiliconANGLE Media's livestreaming studio, in advance of the Women in Data Science (WiDS) Worldwide Conference 2022. They discussed the importance of recognizing the human aspect of data science and how Aragon overcame her early imposter syndrome "to become a data scientist, college professor, aerobatic pilot and author.
Five points at which humans influence data
There are five key points on the data journey where human data scientists unintentionally influence the data they handle. These are discovery when the data set is first encountered and used; capture, when the data set is searched for and selected; curation, where the data scientist selects which data sets to use; categorization; and labeling.
Although biases can unintentionally frame judgments the data scientist makes throughout the process, the last step of labeling is especially critical because the judgments here are often subjective, according to Aragon. She gives the example of labeling race based on skin color.
"They may try to apply an algorithm to it, but we all have very different skin colors, [and] categorizing us into race boxes diminishes us and makes us less than we truly are, "she said.
The secret superpower of math
As a Latina who grew up in a predominantly white Midwestern town, Aragon had her dreams of being an astronaut crushed at an early age.
"My teacher said,' Oh, you can't do that. You're a girl. Pick something else, '"she said. She picked math and discovered her superpower.
"One of the great advantages of math is that it's like a magic trick for young people, especially if you're a girl or if you're from an underrepresented group. Because if you get the answers right on a math test, no one can mark you wrong, "she said.
But her "imposter syndrome" still stopped her from believing she could get a Ph.D. in math and computer science. It took becoming an aerobatic pilot to teach her that she could achieve whatever she set her mind to.
"If you are brought up in a way where everybody thinks little of you, one of the best things you can possibly do is take on a challenge that's scary," she said. "I was afraid of everything. But by learning to fly and especially learning to fly loops and rolls, it gave me confidence to do everything else. Because I thought if I pointed the airplane at the ground at 250 miles an hour and waited, why am I afraid to get a Ph.D. in computer science? "
Ethical and human-centered approaches must be incorporated into data science
Understanding the human element of data science is important to mitigate the potentially harmful effects that biased algorithms can have, according to Aragon.
"I want to teach the next generation of data scientists and artificial intelligence experts how to make sure that their work really achieves what they intended to do, which is to make the world a better place," she said.
Just like bolt-on security measures do not offer as strong protection as built-in ones, algorithm designers have to build ethical and human-centered approaches into the very beginning of the development process.
"It's not something you slap on at the end or say, 'Well, I'll wait for the ethicists to weigh in on this,'" Aragon said. "All algorithm designers really need to spend some time thinking about the impact that their algorithm may have."
Watch the complete interview with Cecilia Aragon below. WiDS 2022 takes place on March 7. Register here to attend virtually, and be sure to watch theCUBE's exclusive coverage of the event.
Photo: SiliconANGLE
---
Show your support for our mission by joining our Cube Club and Cube Event Community of experts. Join the community that includes Amazon Web Services and Amazon.com CEO Andy Jassy, ​​Dell Technologies founder and CEO Michael Dell, Intel CEO Pat Gelsinger and many more luminaries and experts.