Exploring the rise of Kubernetes with two industry insiders
4 min read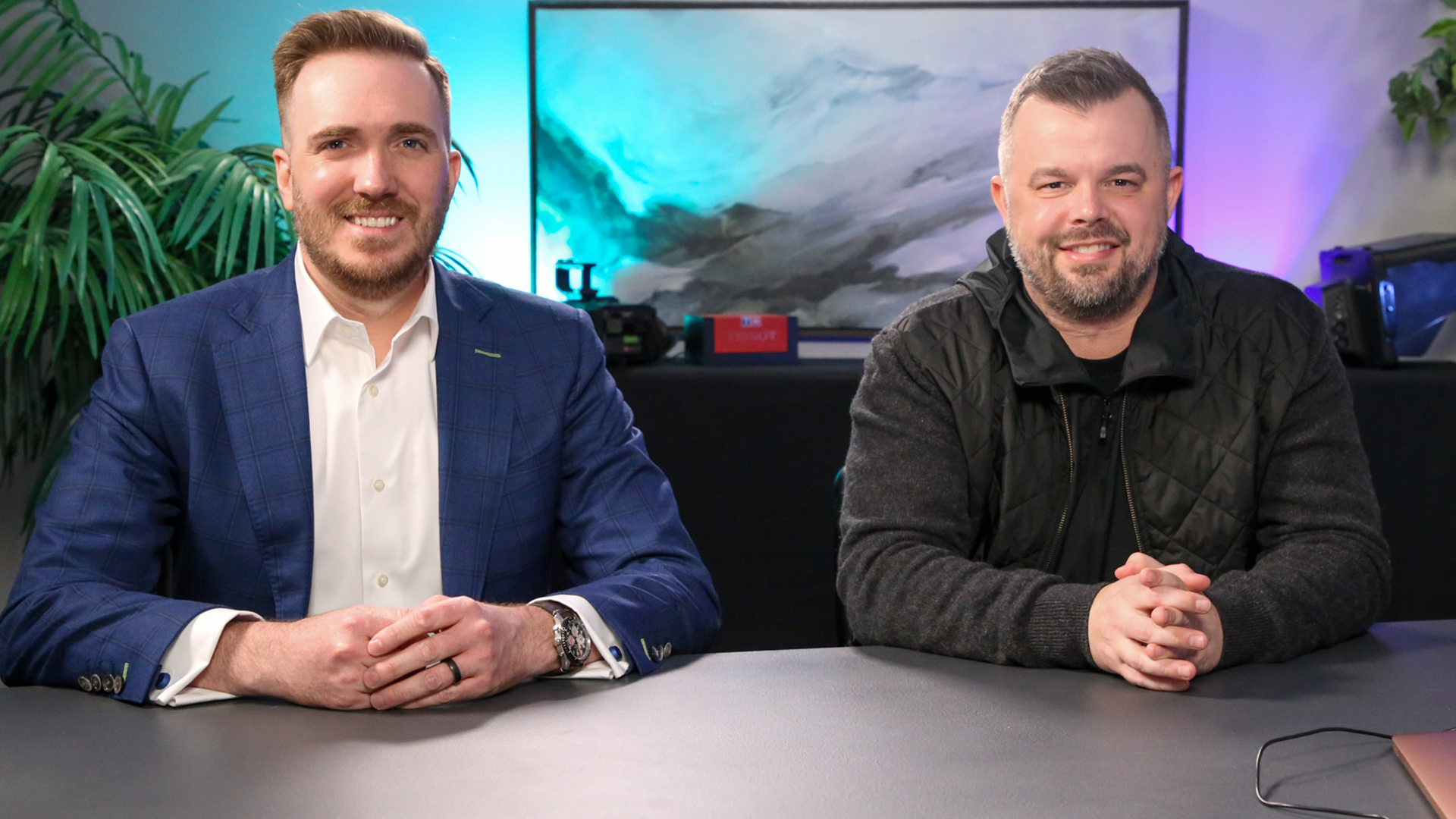 With applications becoming more dynamic and complicated, a journey to the cloud has become inevitable for performance optimization. As a result, a shift towards Kubernetes has been necessitated by the urge for better cluster management, automation and security
Containers were created to streamline microservices, and their popularity made them go through the roof. The Kubernetes open-source container orchestration system quickly became the primary go-to tool, according to Chandler Hoisington (pictured, left), general manager of Kubernetes at Amazon Web Services Inc.
"So, you had microservices coming out, and then you also had containers coming out at the same time… we need to put these microservices in something perfect. We'll put them in containers, "Hoisington explained. "But all of a sudden, you had tons and tons of containers and you had to manage these in some way. And so, that's where container orchestration came from. "
Hoisington and Matt Provo (pictured, right), founder and chief executive officer of StormForge, spoke with Dave Vellante, host of theCUBE, SiliconANGLE Media's livestreaming studio, during a recent digital CUBE Conversation. They discussed how StormForge and AWS have collaborated to maximize Kubernetes functionalities. (* Disclosure below.)
Kubernetes automates cluster management regardless of location
Automating cluster management should transcend the location itself, according to Provo.
"So, whether that's public or private cloud, that's part of what I love about EKS Anywhere… you could still be able to achieve optimal results that connect to your business objectives wherever those workloads are living," he said.
Listening to customers and solving their problems between the data center and the cloud is fundamental. Therefore, Kubernetes successfully enables this manageability angle, according to Hoisington.
"On one far end of the spectrum, you have EKS Distro, which is just a collection of the Kubernetes packages, and you could take those and stand them up yourself in a broom closet in a retail shop," Hoisington explained. "Then on the other end of the spectrum, you have EKS Fargate, where you can just give us your container and we'll handle everything for you."
The cloud expansion journey is taking different trajectories. For instance, remote services are not only happening in the public cloud, but also on-premises, according to Hoisington.
"Customers one-on-one run workloads in lots of places, and that's why we have things like Local Zones, Wavelengths, Outposts, EKS Anywhere, EKS Distro, and obviously probably lots more things to come," he stated.
Without the work that Google did to open-source Kubernetes, Provo believes StormForge would not exist. AWS has also played an instrumental role in rendering innovation in the Kubernetes space.
"Without the effort that AWS and EKS, in particular, provides and opens up for developers to innovate and to continue operationalizing the shift to Kubernetes, we wouldn't have nearly the opportunity that we do to actually listen to them and users," Provo stated. "It opens up a huge opportunity not only for existing EKS and AWS users to continue innovating, but for companies like StormForge to be able to provide that opportunity for them as well. And that's pretty powerful. "
Meeting enterprise needs through Kubernetes
AWS built Kubernetes-based solutions after customers started asking for them, according to Hoisington.
"Amazon has had a big commitment now to start getting involved, and we're in the community and working with folks like StormForge and really listening to customers on what they want," he said.
StormForge was birthed to render flexibility and simplicity in Kubernetes, according to Provo.
"I'll never forget, I left on a Friday and came back on a Monday, and we had lifted and shifted to Kubernetes. The challenge was, at that time you didn't have what you have today through EKS and those kinds of services, so getting that first cluster up and running was super difficult, "Provo stated. "Our team looked at that problem, and then we looked at a bunch of parameters and ways that we could tune the application."
The cloud and Kubernetes have been instrumental in the realization of a hybrid model, especially in the post-pandemic era. Therefore, Kubernetes has aided in abstracting away the complexity, according to Provo.
"Kubernetes itself, in many cases, is being abstracted away," Provo stated. "So, there's a bit of a disappearing act for Kubernetes, and I don't mean that from an adoption standpoint. But Kubernetes itself is increasingly being abstracted away, which I think is actually super interesting. "
Based on the urge to scale and update applications easily, Provo believes Kubernetes has been a significant catalyst towards this realization as an abstraction layer.
"From a core kind of machine learning and problem-solving standpoint, we could apply this elsewhere if we went that direction… so time will tell what will be next, and there will be something that will end up expanding beyond Kubernetes at some point, "He said.
Watch the complete video interview below, and be sure to check out more of SiliconANGLE's and theCUBE's CUBE Conversations.
Photo: SiliconANGLE
---
Show your support for our mission by joining our Cube Club and Cube Event Community of experts. Join the community that includes Amazon Web Services and Amazon.com CEO Andy Jassy, ​​Dell Technologies founder and CEO Michael Dell, Intel CEO Pat Gelsinger and many more luminaries and experts.