Inclusivity in data science field in the spotlight at WiDS conference, Mar. 7
4 min read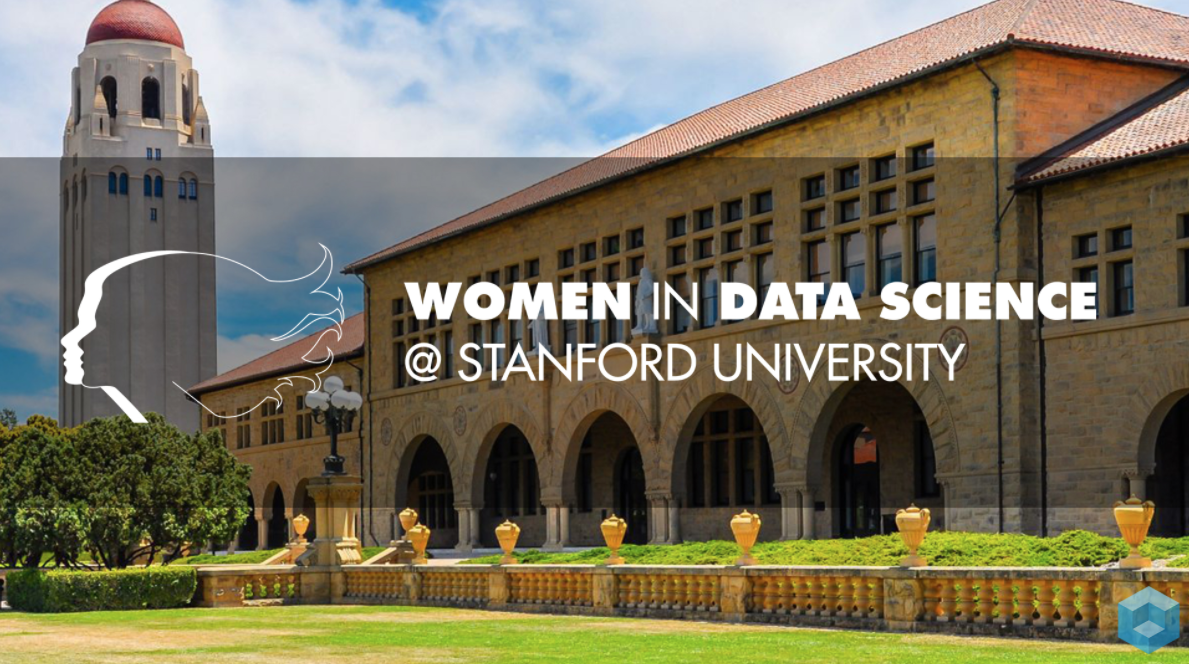 The gender gap in the tech workforce is steep. While women make up half of the workforce, they represent less than a quarter of employees in STEM positions.
The reasons for gender disparity in tech fields might be nuanced, from lack of opportunity to cultural expectations to outright non-admittance into STEM educational programs. Organizations such as the Women in Data Science (WiDS) initiative aim to support women in this field and inspire and educate data scientists worldwide, regardless of gender.
This year's WiDS Worldwide Conference is set for March 7, starting at 6 am PST. The hybrid event includes both in-person and virtual attendees. With distinguished panelists from the education, Fortune 500 and public sector, the range of perspectives at this annual conference are vast.
During the event, theCUBE, SiliconANGLE Media's livestreaming studio, will interview data science experts about empowerment through STEM, lessons learned from stories of personal success, and how diversity and inclusion is being promoted in the tech industry. Following the WiDS Worldwide Conference, on March 8, make sure to tune into the AWS International Women's Showcase, which will provide expert commentary and analysis surrounding women in data science.
Human-centered data science
Cecilia Aragon, director of the Human-Centered Data Science Lab at the University of Washington and featured keynote speaker at the conference, spoke with theCUBE host Lisa Martin prior to the event about how she first became interested in math.
"I loved [math] because it's a magic trick for young people, especially if you're a girl or if you are from an underrepresented group, because if you get the answers right on a math test, no one can mark you wrong. It doesn't matter what the color of your skin is or what your gender is, "Aragon said.
The topic of Aragon's keynote is "The Rigorous and Human Life of Data." Her work at the University of Washington uses both qualitative and quantitative methods to study how people interpret large data sets. Aragon co-authored a new book, "Human-Centered Data Science: An Introduction," which explores this approach to data and the inherent biases of human-developed algorithms.
Intelligent visual analytics tools and ethical data collection
Machine translation is ubiquitous – almost every platform has harnessed the power of simple text language translation. It isn't perfect, but it works well enough. This is one example of how AI can make businesses more efficient by taking on mundane, repetitive tasks while allowing people to stay in the driver's seat.
WiDS conference keynote speaker Vidya Setlur is the head of research at Tableau Software LLC, where she specializes in data visualization and multimodal interaction. Speaking to theCUBE prior to the WiDS event, she revealed that the catch with integrating AI into business is that "fundamentally speaking, there are going to be tasks where AI can't simply replace a human."
In her keynote at WiDS – "What Makes Intelligent Visual Analytics Tools Really Intelligent?" – Setlur plans to address the cultural and ethical challenges inherent in AI and the responsibility humans have in being data literate.
In AI-driven data collection, "algorithms are only as good as the data they are trained on," Setlur told theCUBE.
There are hidden biases that go into play in that methodology of data collection. Human intervention can mitigate these biases mid-stream to intervene and correct and repair the system to discontinue unintentional algorithm errors.
In addition to the annual conference, WiDS offers a global datathon, a podcast series, a secondary education outreach program, and workshops.
Livestream theCUBE's 'Women in Data Science' event
TheCUBE's "Women in Data Science" (WiDS) event will expert interviews and analysis. You can watch it live here. Plus, you can watch theCUBE interviews here on demand after the live event.
How to watch theCUBE interviews
We offer you various ways to watch theCUBE's "Women in Data Science" (WiDS) event, including theCUBE's dedicated website and YouTube channel. You can also get all the coverage from this year's events on SiliconANGLE.
TheCUBE Insights podcast
SiliconANGLE also has podcasts available from archived interview sessions, available on iTunes, Stitcher and Spotify, which you can enjoy while on the go.
Guests
Stay tuned for the complete guest list for theCUBE's coverage of the "Women in Data Science" (WiDS) event.
Photo: SiliconANGLE
---
Show your support for our mission by joining our Cube Club and Cube Event Community of experts. Join the community that includes Amazon Web Services and Amazon.com CEO Andy Jassy, ​​Dell Technologies founder and CEO Michael Dell, Intel CEO Pat Gelsinger and many more luminaries and experts.