Intel will invest $36B+ in new EU chip fabs and research centers
4 min read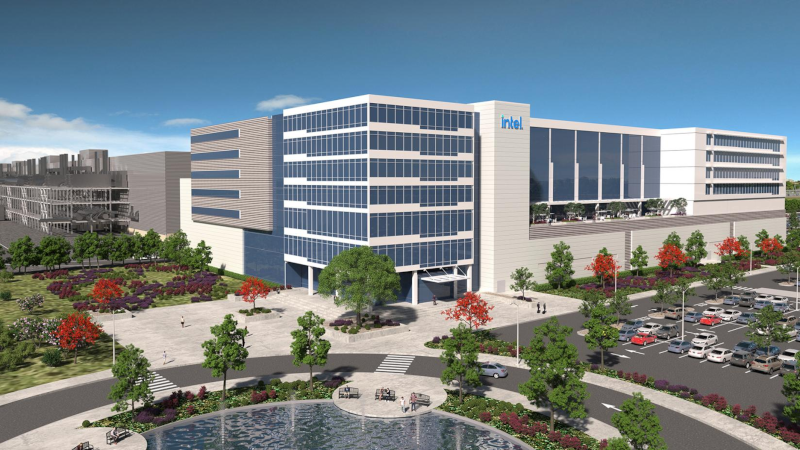 Intel Corp. today announced plans to spend more than 33 billion euros, or about $ 36.2 billion, to build new semiconductor manufacturing facilities and research centers in the European Union.
The company reportedly intends to fund the initiative mostly on its own. But in the future, some of Intel's EU semiconductor initiatives might receive external funding through the European Chips Act, a legislative proposal that would direct more than 43 billion euros to the semiconductor sector.
"This broad initiative will boost Europe's R&D innovation and bring leading-edge manufacturing to the region for the benefit of our customers and partners around the world," said Intel Chief Executive Officer Pat Gelsinger. "We are committed to playing an essential role in shaping Europe's digital future for decades to come."
More than half of Intel's planned investment, 17 billion euros, will go towards establishing two chip fabs in Magdeburg, Germany. Intel said the fabs will feature its newest "Angstrom-era transistor technologies."
Intel uses the term Angstrom era to describe a series of planned upgrades to the way it makes chips. Beginning from 2024, the company intends to switch its processors to a new transistor design dubbed RibbonFET that's expected to be significantly faster than current architects. Also in 2024, Intel intends to equip its chips with PowerVia, a new technology for delivering electricity to a processor's components.
Intel expects chip production at the Magdeburg fabs to start in 2027. According to the company, the investment will create 7,000 construction jobs, 3,000 high-tech jobs and tens of thousands of additional positions across its suppliers and partners.
Once they become operational, the fabs will produce chips not only for Intel but also for customers of its recently formed Intel Foundry Services business. The business will enable companies to manufacture custom chips using Intel's production lines.
In Ireland, where Intel already has a major chip fabrication site, the company plans to invest 12 billion euros to upgrade its production line. Intel will double its existing manufacturing capacity as part of the initiative. Additionally, the company's Ireland campus will start making chips using Intel 4, its newest, seven-nanometer process, which began production this year.
In Italy, Intel is currently negotiating to establish a manufacturing facility at a cost of up to 4.5 billion euros. The facility will be responsible for finalizing and packaging chips, the Wall Street Journal reported today. Intel said the facility, which will have a workforce of about 3,500 employees, is set to begin operations between 2025 and 2027.
Besides expanding its manufacturing operations, Intel also intends to broaden its research and engineering efforts significantly in the EU.
Intel is planning a product development center in Plateau de Saclay, France that's expected to create 1,000 new high-tech jobs. The center will focus on designing chips for artificial intelligence use cases and high-performance computing infrastructure. Another focus area for Intel's Plateau de Saclay hub will be to help enterprise customers design custom chips.
The capacity of Intel's semiconductor lab hub in Gdansk, Poland, will be doubled to support research efforts across areas such as deep neural networks, audio, graphics, data centers and cloud computing. In conjunction, the company intends to strengthen the research partnerships that it maintains with a group of universities throughout the EU. Those universities include IMEC in Belgium, the Technical University Delft in the Netherlands, CEA-Leti in France and the Fraunhofer Institutes in Germany.
Spain's Barcelona Supercomputing Center is another Intel research partner. The lab manages MareNostrum, one of the fastest supercomputers in Europe, and has collaborated with the chipmaker to support the development of products such as its Optane memory drives. Intel and the lab now plan to set up joint research facilities in Barcelona.
Intel today raised the possibility that its planned 33 billion euro investment in the EU may increase down the road. According to the company, its investments in the block could reach up to 80 billion euros over the next decade. That suggests Intel may build additional chip fabs besides the facilities already in the works, expand existing production lines or both.
Intel previously announced plans to establish a 1,000-acre chip manufacturing "megasite" in Ohio. In the initial phase of the initiative, Intel will build two fabs on the site at a cost of more than $ 20 billion. The company has stated that the campus could eventually accommodate no fewer than eight fabs along with related support operations.
Image: Intel
---
Show your support for our mission by joining our Cube Club and Cube Event Community of experts. Join the community that includes Amazon Web Services and Amazon.com CEO Andy Jassy, ​​Dell Technologies founder and CEO Michael Dell, Intel CEO Pat Gelsinger and many more luminaries and experts.