New Lonestar6 supercomputer puts TACC at the cutting edge of science and engineering
3 min read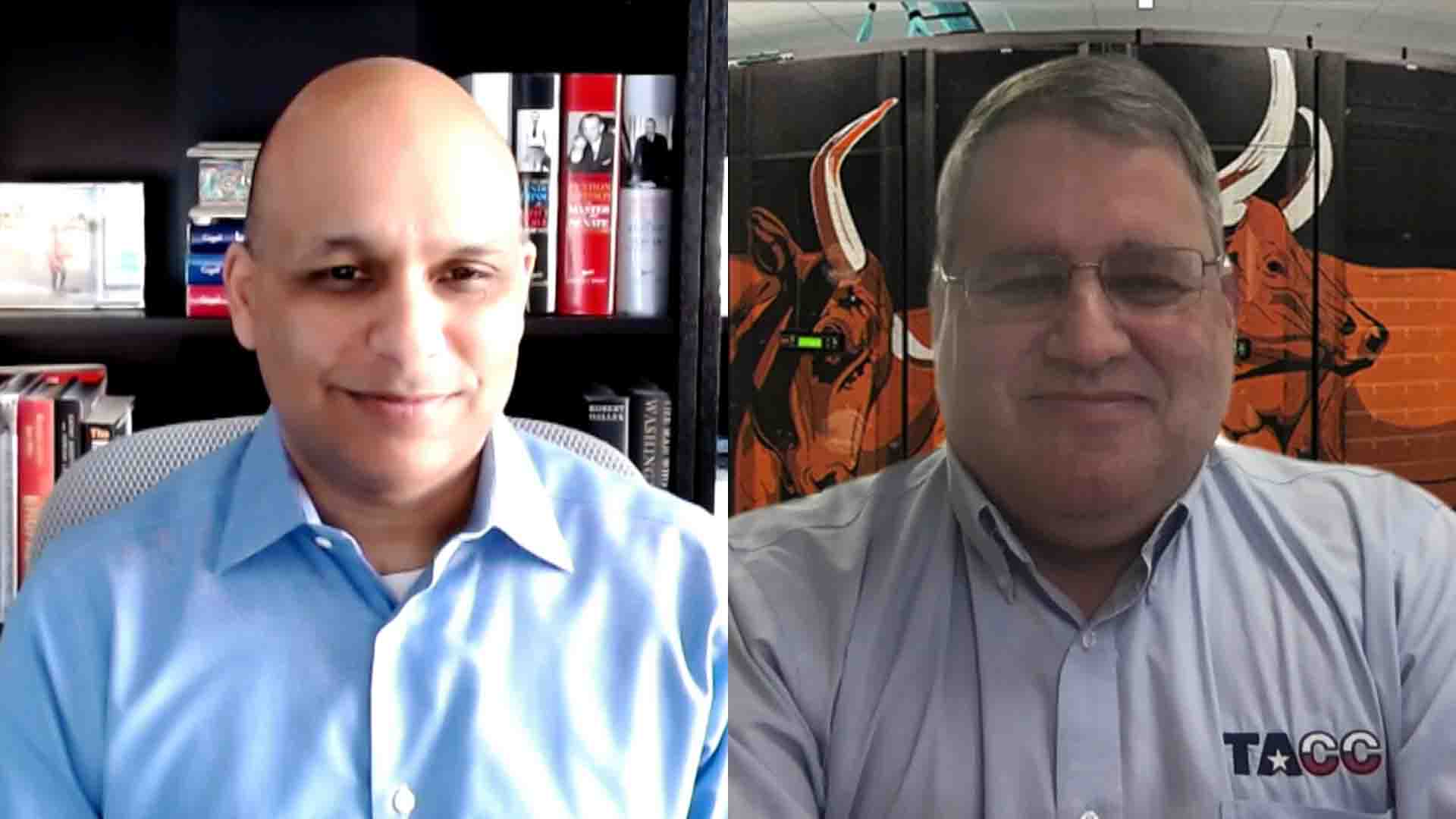 There's been a noticeable shift in how companies, government bodies and other institutions are utilizing compute resources.
Work, and the compute power needed for it, is increasingly becoming decentralized through technologies like edge and 5G. And the application and infusion of technologies like artificial intelligence and machine learning mean that more sophisticated, intricate compute environments are in high demand.
It is this demand that led to the Texas Advanced Computing Center at the University of Texas at Austin to roll out its Lonestar6 supercomputer last November. The system, from Dell Technologies Inc. and AMD, will help scholars compute and compete at the cutting edge of science and engineering. The supercomputer will support the University of Texas Research Cyberinfrastructure's initiatives, including COVID-19 research and drug discovery, hurricane modeling, wind energy and dark energy research.
"Lonestar6 is a Dell Technologies system that we developed with TACC," said Rajesh Pohani (pictured, left), vice president of PowerEdge & Core Compute portfolio management at Dell. "It consists of more than 800 Dell PowerEdge 6525 servers that are powered by 3rd Generation AMD EPYC processors."
Pohani and Dan Stanzione (picture, right), executive director of TACC, spoke with John Furrier, host of theCUBE, SiliconANGLE Media's livestreaming studio, for a digital CUBE Conversation. They discussed the Dell / TACC partnership, the new technologies the partnership created, and how these innovations are solving tangible public and private sector problems. (* Disclosure below.)
Exploring the supercomputer in detail
While most people know Dell through its consumer hardware products, software and solutions, the company's work with organizations like TACC aren't as high profile. Existing within the umbrella of the University of Texas at Austin, TACC carries out a varied range of open science research and develops new multipurpose technologies.
"We build large-scale supercomputers, data systems, AI systems to support open science research," Stanzione said. "And we're mainly funded by the National Science Foundation, so we support research projects in all fields of science, all around the country and around the world. Actually, we have several thousand projects going on at the moment. "
Advances like Lonestar6, which is currently being implemented at TACC, could spell massive leaps forward in fields like quantum mechanics, astrophysics, photovoltaics and biological research. In the immediate term, however, it is helping to resolve "urgent computing" use cases.
"This is one of the drivers around Lonestar and some other recent expansions that we've done," Stanzione explained. "And that's things like there's a hurricane coming, exactly where is it going to land? Can we refine the area where there are going to be either high winds or storm surges? Can we assess the damage from digital imagery afterward? Can we direct first responders in the optimal routes? And a lot, recently, as you might imagine, around COVID. In 2020, we moved almost a third of our resources to COVID work full time. "
The system is capable of performing three quadrillion operations per second (or three petaFLOPs). That power is currently being put to good use in alternate sectors, according to Stanzione.
"There is also all of our traditional, simulation-based workloads and materials and digital twins for aircraft and aircraft design, more efficient combustion in more efficient photovoltaic materials, or photovoltaic materials without using as much lead, and things like that."
The advances in computing power of late are pulling in other fields, such as biology, to be more computational, according to Pohani. However, the human element shouldn't be ignored.
"I think the trick is not only going to be growing the computation, but growing the software and the people along with it, because we have amazing capabilities that we can bring to bear," he said. "We don't have enough people to hit all of them at once. And so that's probably going to be the next frontier in growing out both our AI and simulation capability… the human element of it. "
Watch the complete video interview below, and be sure to check out more of SiliconANGLE's and theCUBE's CUBE Conversations. (* Disclosure: This segment was sponsored by Dell Technologies Inc. Neither Dell nor other sponsors have editorial control over content on theCUBE or SiliconANGLE.)
Photo: SiliconANGLE
---
Show your support for our mission by joining our Cube Club and Cube Event Community of experts. Join the community that includes Amazon Web Services and Amazon.com CEO Andy Jassy, ​​Dell Technologies founder and CEO Michael Dell, Intel CEO Pat Gelsinger and many more luminaries and experts.