Q&A: The true metaverse will be open and decentralized, thanks to Web3
5 min read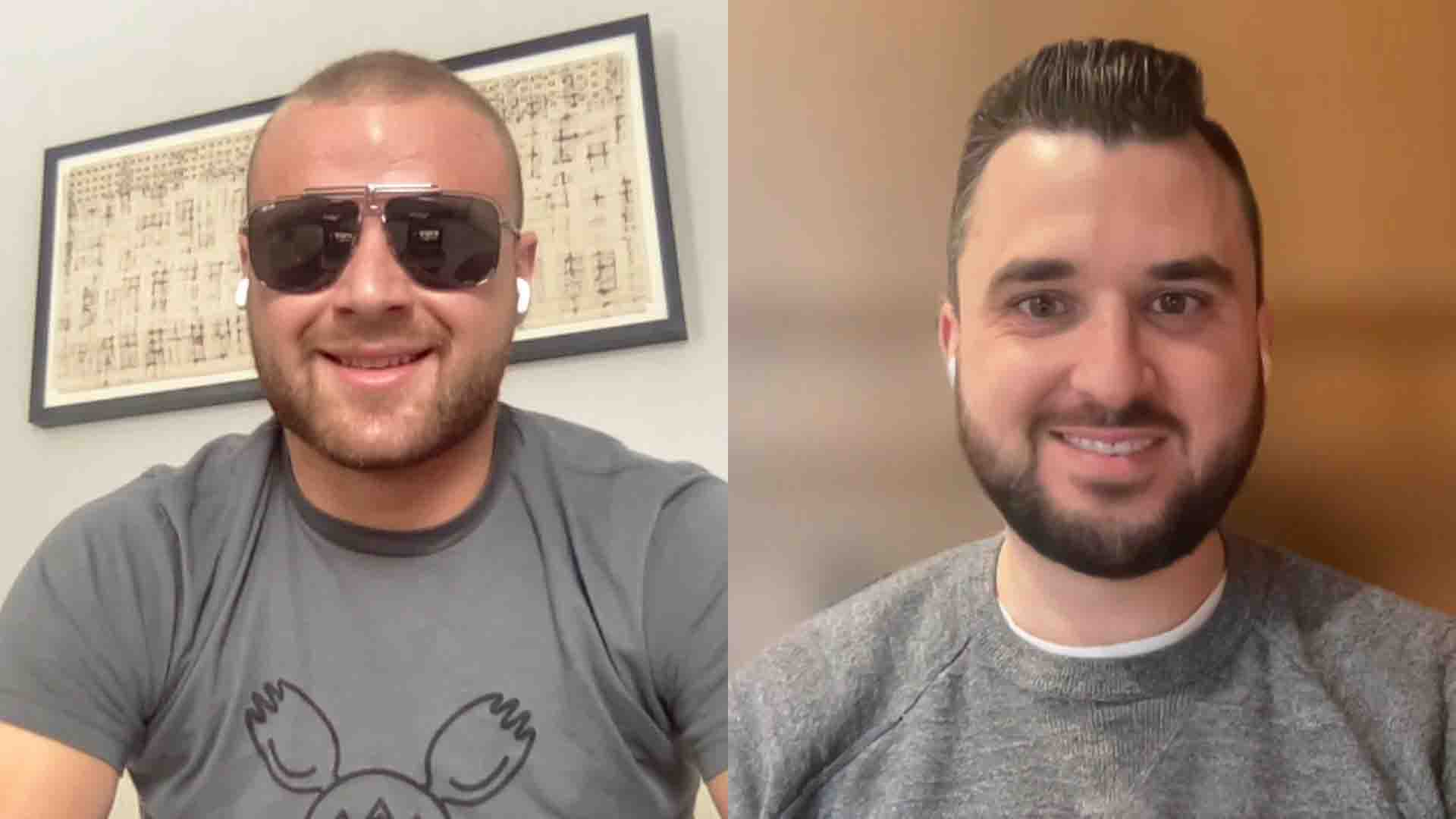 The new version of the web, known as Web 3.0 or Web3, is helping merge aspects of real-life into the 3D version of the internet, or as most people call it, the metaverse.
Web 3.0 is the World Wide Web based on blockchain technology that enables users to control, own and monetize their creations, including online content and digital assets, or simply to control their identity. This next-generation internet is the true path to an open and decentralized metaverse. Web3's decentralization is what enables users to own their data (unlike current Web 2.0 social platforms). It allows the trading, buying and selling of non-fungible tokens through blockchain technology.
"For me, Web3 is metaverse… because Web3 enables real-world utility but inside a virtual environment," said CJ Hetherington (pictured, left), co-founder of Atlantis World. "So, for example, inside Atlantis World, you might run into a DeFi bank and understand by interacting with other game characters that are programmed to teach you about DeFi. So it's about leveraging Web3 and blockchain gaming to enable this [social] revolution and actually onboard new people into a completely new working and dynamic economy. "
Hetherington and Noah Gaynor (pictured right), co-founder and chief executive officer of Parcel, spoke with John Furrierhost of theCUBE, SiliconANGLE Media's livestreaming studio, during the Unstoppable Domains Partner Showcase event. They discussed Parcel, Atlantis World, blockchain gaming, the metaverse and where Unstoppable Domains fits in. (* Disclosure below.)
[Editor's note: The following has been condensed for clarity.]
Tell us about Plot.
Gaynor: So, Plot is a marketplace for virtual real estate. We solely focus on virtual land and virtual real estate in a number of virtual worlds, [such as] Decentraland or the Sandbox. So we feature those on our platform, and we take it to the next level with the user experience. So we have fully interactive maps and price estimates.
What's Atlantis world doing?
Hetherington: At Atlantis World, we're building the Web3 social metaverse by connecting Web3 with social, gaming and education in one light web virtual world that's accessible to everybody. So, we're building something like 3D pixel and super-lightweight, which is ready to onboard billions of users into Web3. So they'll all basically be using Web3 applications in a gamified way and going really hard on connecting that with social features, like voice chat, token-getting, virtual events and DAO vaulting.
So how does the metaverse… [and] gaming cross over? What's the ecosystem of metaverse?
Hetherington: We believe that we can enable a social revolution, where workers from impoverished and remote regions can actually be onboarded into these digital games to earn economies and also learn to earn economies. One of the other things we envision for Atlantis is that users will be able to earn crypto for learning about crypto. And if anyone wants to do that right now, they can actually go to rabbithole.gg— which is a different project to Atlantis.
Gaynor: I think gaming will be the on-ramp for the first billion people into the blockchain. So the incentives are extremely strong, and I think it will be a great way to usher people in, teach them about blockchain without realizing that they're using blockchain.
What organic growth have you guys seen in the metaverse that's been either a surprise or a natural evolution of just success and growth?
Gaynor: I think a lot of art, architecture and design and [the open metaverse] empowering a lot of independent creators and allowing them to stretch their skills in a way that they might not do before but now can do and get compensated for.
Hetherington: In terms of organic growth, Web3 is incredible for that. We place a huge emphasis on collaborating versus competing and try to enable network effects for everybody who is involved in Atlantis and becoming part of our fast-growing ecosystem. We've been building only for eight or nine months, but we have grown our community to like 20-30,000 community members across all social channels. And we recently raised over a million dollars from our community, and we're fully bootstrapped and taken no private money. So the ability to actually do that and to coordinate both kinds of community efforts and fundraising and resources is really a testament to Web3.
Why does Unstoppable matter to the metaverse?
Hetherington: Unstoppable is very great mostly for identity and having a kind of cross-chain identity inside the metaverse and Web3 in general. So if you can have an Unstoppable domain, which is like a human-readable kind of crypto wallet address – for example, like unstoppable.dao – you would be able to use that to log in to the Atlantis metaverse and it would represent some of your identity.
Gaynor: [Unstoppable] makes it social. So, you can have a feed [for example] of all the real estate transactions, and you could follow certain people and see a feed of everything that your friends are doing. [Unstoppable] is also giving people more options in terms of naming and top-level domains if you want to be something.wallet or .nft or hopefully eventually .metaverse.
Take us through some of the things that are exciting that people may not know about or may know about. What should they pay attention to share – share some insight?
Hetherington: Effectively, what we're actually doing is planting a carbon-capturing virtual forest inside the metaverse that will in the future also be bio-diverse. So how we're approaching that you can plant NFT trees inside the metaverse, providing that you will deposit X amount of USD stablecoin, ether, or some digital asset inside the tree. And we essentially enable every single second for funds to be sent from the contract and actually purchase real-world carbon credits.
Gaynor: So there are a few projects there, [for instance] taking the real-world map and parcel it out into hexagons, and you can actually buy that and you can put your own custom content there. And on the social impact point, we have heard about a few projects that are trying to use it for good. One project bought some land in the Amazon rainforest, and some of the proceeds go to conservation of the rainforest.
Watch the complete video interview below, and be sure to check out more of SiliconANGLE's and theCUBE's coverage of the Unstoppable Domains Partner Showcase event. (* Disclosure: TheCUBE is a paid media partner for the Unstoppable Domains Partner Showcase event. Neither Unstoppable Domains Inc., the sponsor for theCUBE's event coverage, nor other sponsors have editorial control over content on theCUBE or SiliconANGLE.)
Photo: SiliconANGLE
---
Show your support for our mission by joining our Cube Club and Cube Event Community of experts. Join the community that includes Amazon Web Services and Amazon.com CEO Andy Jassy, ​​Dell Technologies founder and CEO Michael Dell, Intel CEO Pat Gelsinger and many more luminaries and experts.