Sanctuary raises $58.5M in funding to build robots with humanlike intelligence
3 min read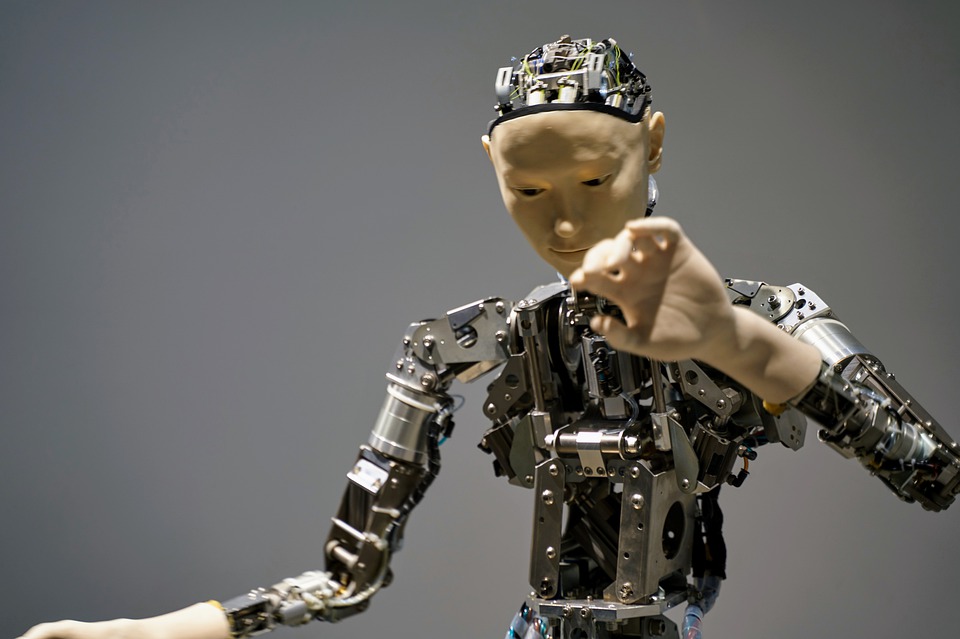 Sanctuary Cognitive Systems Corp., a startup that's trying to build general-purpose robots with a humanlike appearance and intelligence, said today it has raised $ 58.5 million in an early-stage funding.
Today's Series A round was led by Bell, with participation from a host of other investors including Evok Innovations, Export Development Canada, Magna, SE Health, Verizon Ventures and Workday Ventures.
Sanctuary is nothing if not ambitious. The company is aiming to develop breakthroughs in areas such as artificial intelligence, cognition, robotics, theoretical physics and quantum computing, then combine these to create humanlike robots that will be able to take on almost any task.
To that end, it's trying to build extremely functional robots that can be directly piloted by humans, operated using pilot-assist technologies or work entirely on their own initiative to observe, assess and act on tasks, with supervision from a human operator.
Sanctuary said its systems will be able to perform many different tasks in dangerous situations that are normally performed by humans, solving the challenge of workplace safety. In addition, it believes its robots will be able to eliminate labor shortages in many industries by filling gaps in the workforce with "human-like intelligence."
Sanctuary co-founder and Chief Executive Geordie Rose told SiliconANGLE that unfilled vacancies, workplace safety considerations, increased employee turnover, worldwide aging populations and declining workplace participation make it clear that many labor-related challenges are outside the scope of current specialized AI and robotics. That's the gap Sanctuary believes its robots can fill.
"The advent of a general-purpose, humanlike technology like ours will fundamentally change the nature of our relationship to technology and our connection to the world around us," Rose said. "It will immensely broaden our understanding of what we are and potentially help us answer some of the questions that have been around for eons about the nature of our role in the universe."
Rose said Sanctuary is focused on building people-sized robots because the world we live in is designed for humans. To that end, its AI is based on an entirely new cognitive architecture that tries to mimic subsystems found in the human brain, such as memory, sight, sound and touch, he said.
This architecture leverages both symbolic and neural reasoning, taking the best of both approaches to AI while mitigating the weaknesses of each. It's the most pragmatic architecture, Rose believes, because it enables robots to define the scope of work that must be performed by breaking it down into manageable and achievable pieces, just as humans do.
"When we think about finding a cure for cancer, addressing climate change or colonizing other planets, we take it for granted that people will need to do all the thinking and reasoning to come up with novel solutions and then execute them," Rose said. . "But what if you could build a machine that thought, reasoned, and interacted with the world like a person? What if you were not limited to having access to just one humanlike mind? Just think how much more quickly we could arrive at the solution. "
Rose declined to say how far along Sanctuary's robots have come in their development, but he said one near-term goal is to develop robots that can perform tasks considered too dangerous for people, such as clearing mine fields in conflict zones or sterilizing hospital rooms.
As well as today's funding round, the Sanctuary also announced that the world's first female private space explorer, Anousheh Ansari, and former astronaut and International Space Station commander Chris Hadfield have joined the Sanctuary Advisory Board. Although Sanctuary's immediate ambitions are focused on creating robots to assist humans here on Earth, it ultimately sees its technology playing a vital role in space exploration.
Photo: koshinuke_mcfly / Pixabay
---
Show your support for our mission by joining our Cube Club and Cube Event Community of experts. Join the community that includes Amazon Web Services and Amazon.com CEO Andy Jassy, ​​Dell Technologies founder and CEO Michael Dell, Intel CEO Pat Gelsinger and many more luminaries and experts.