ThoughtSpot CEO on 'radical candor' and preparing for an IPO
6 min read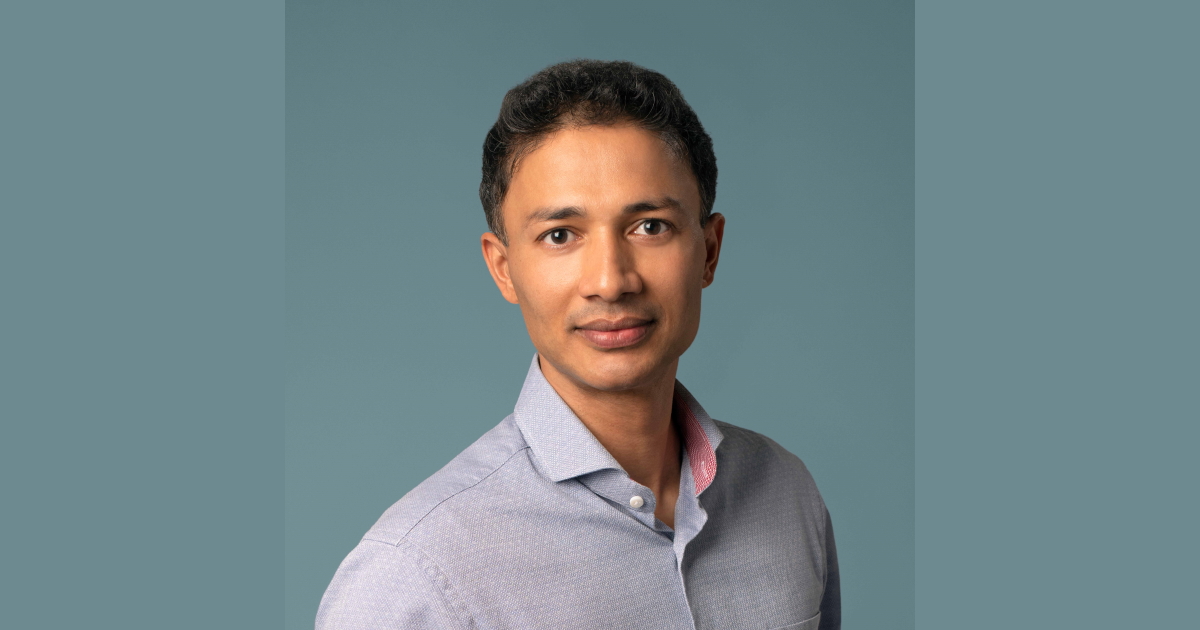 We recently spoke with the chief executives of companies that participated in the recent AWS Startup Showcase: New Breakthroughs in DevOps, Analytics, and Cloud Management Tools to find out what drives them and learn about their visions for the future. This feature is part of theCUBE's ongoing CEO Startup Spotlight series.
ThoughtSpot's approach to self-serve analytics will fundamentally change the field of data science, according to Sudheesh Nair (pictured), the company's chief executive officer.
The company delivers the Modern Analytics Cloud, which enables any employee to access data-driven insights. Non-technical users can enter word-based search terms in a manner similar to typing a question into a search engine. ThoughtSpot's technology is then used to transform the user's question into an SQL query and return relevant charts and statistics.
This narrowing of the gap between business questions and the data that answers them allows companies to make faster and more widespread data-driven decisions. It removes the need for users to wait days for reports from data scientists and allows them to ask and answer their own follow-up questions.
The democratization of analytics precipitated by ThoughtSpot's approach requires analysts to let go of their power and enable non-technical colleagues to search for their own answers. Such a fundamental change does not always happen easily.
"It is creating a huge cultural shift," Nair said in an interview with SiliconANGLE. "If you ask me the number one reason for any ThoughtSpot deal getting delayed, it is culture. Oftentimes, complexity is job security for people. So as long as you don't know data, and you're the consumer of the insights that I provide to you, I'm valuable. "
Nair isn't interested in working with companies who aren't ready to make that shift.
"If the leadership doesn't understand their problem, we walk away. We'll come back later, "he said.
This approach evidently hasn't done ThoughtSpot any harm. With offices in the US, Europe, Asia and Australia, the company has hundreds of customers, including Walmart, GSK and Unilever.
From on-premises software to the cloud
Nair joined ThoughtSpot from cloud infrastructure company Nutanix Inc., where as president he built the sales organization from zero to over $ 1 billion in revenue. During his time there, the company went public and underwent several transitions – from a hardware business to selling on-premises software, and more recently to a subscription software model.
At Nutanix, Nair learned the challenges of making fundamental shifts as a public company the hard way.
"Changing a company from on-prem to cloud is an exhausting effort in a public market. It is really difficult as a private company, but it is almost impossible to do it without taking a lot of arrows as a public company, "he said.
Nutanix went public in 2016, and Nair left in 2018. "In those two years, we went through a lot. Even now the company has not been fully recovered. "
Nair was brought on as ThoughtSpot's CEO by his former colleague and Nutanix co-founder Ajeet Singh. Since then, Nair has taken what he learned from Nutanix and has overseen ThoughtSpot's own transition from an on-premises service to the cloud.
In November of last year, the company raised a $ 100 million Series F funding round, bringing its valuation to $ 4.2 billion. And in the last quarter, over 95% of its business was cloud-based, reflecting the enormity of their transition.
Nair puts ThoughtSpot's successes down to a combination of a great team, product-market fit, and external forces: At a fortuitous time in ThoughtSpot's growth, cloud data warehouses from companies like Snowflake, Google and Amazon have gone mainstream. Customers suddenly had masses of data and needed the insights tools to make sense of it.
On a more personal level, he attributes his own successes to an inherent confidential determination and an involvement in day-to-day decisions, as well as longer-term strategic vision.
"There used to be a time where leaders higher up in an organization were less involved in short-term tactical things and more focused on long-term strategic vision," Nair explained. "I'm not saying that strategy and vision are not important. But as important as it is to keep track of the strategy, it is extremely important for the company to also understand the ground realities are changing so fast that if you don't pay attention to the ground, you won't be going on course. "
In the past, Nair has been purposefully private about his upbringing and says he tends not to do much introspection when it comes to his own trajectory.
"I didn't grow up with a lot. I grew up in a lower middle class family in India, "he said.
The younger of two brothers, he was able to fly under the radar. His brother "did all the naughty things in life and got all the attention from my parents and school. But I think what shaped me most was probably I grew up with an extremely strong mother. What I always knew was, it is important to keep moving forward, "he said. "I've always felt that if you stand still, things will decay."
From brutal honesty to radical candor
As part of ThoughtSpot's transition to the cloud, Nair laid off roughly 10% of his colleagues whose roles were embedded in the company's old business model. In a recent feature he wrote for Fast Company, he explained how he believed the organization was able to maintain a sense of goodwill among colleagues even during times of great change. A key tenet of this, he writes, is radical candor between colleagues about performance.
The balance between useful honesty and keeping morale high is a fine line that Nair believes he has been guilty of straying to the wrong side of in the past.
"Anyone can be a jerk. In my early days, there were times where I used to come in and just rain down on engineering, "he confessed. "Almost always, I had a point, because someone made a mistake. But anyone can point out things that are not working. That's very easy to do. The hard part is to make sure you're doing it in ways that it actually allows people to absorb the feedback you're giving – and if you're responsible, providing the opportunity to learn from it as well. "
While Nair believes in supporting his staff, he also draws a hard line when it comes to people he views as "mis-hires," unable to fulfill their roles, even with support from colleagues.
"When I fire somebody, the only regret I have is I should have done it sooner," he said.
Preparing to go public
While ThoughtSpot rival Tableau Software LLC was acquired by CRM-leader Salesforce.com Inc. in 2019, Nair has his sights on going public.
"I believe that if the market is big enough, if the product has the right kind of differentiation, if you're the right team, you should seriously consider taking the company public and be a standalone entity," he said. "That's where you can have the biggest impact in the market for the customer, for the investors, and for the employees."
Nair points out that, most importantly, most of the value creation happens after a company IPO.
"Look at Salesforce, Amazon, Apple," he said. "The thing that I like the most about IPO is not the brouhaha that happens on the IPO day or any of that. It is the fact that it forces the kind of discipline and transparency that allows a company to operate in an efficient way, in a transparent way, in a way that actually makes customers believe. "
Talk of ThoughtSpot's IPO has been swirling online since early 2020, bolstered by the hiring of Mohit Daswani as chief financial officer and then former Google Global Head of Growth Ken Rudin as senior vice president of user growth. Will 2022 be the year the company goes public?
"We still have work to do. But the company is moving in the right direction. The transformation to me almost feels like we're done, we're complete, "Nair said.
Photo: Sudheesh Nair
---
Show your support for our mission by joining our Cube Club and Cube Event Community of experts. Join the community that includes Amazon Web Services and Amazon.com CEO Andy Jassy, ​​Dell Technologies founder and CEO Michael Dell, Intel CEO Pat Gelsinger and many more luminaries and experts.