Unstoppable Domains promotes blockchain, digital identity and Web3 solutions in Asia and Europe
3 min read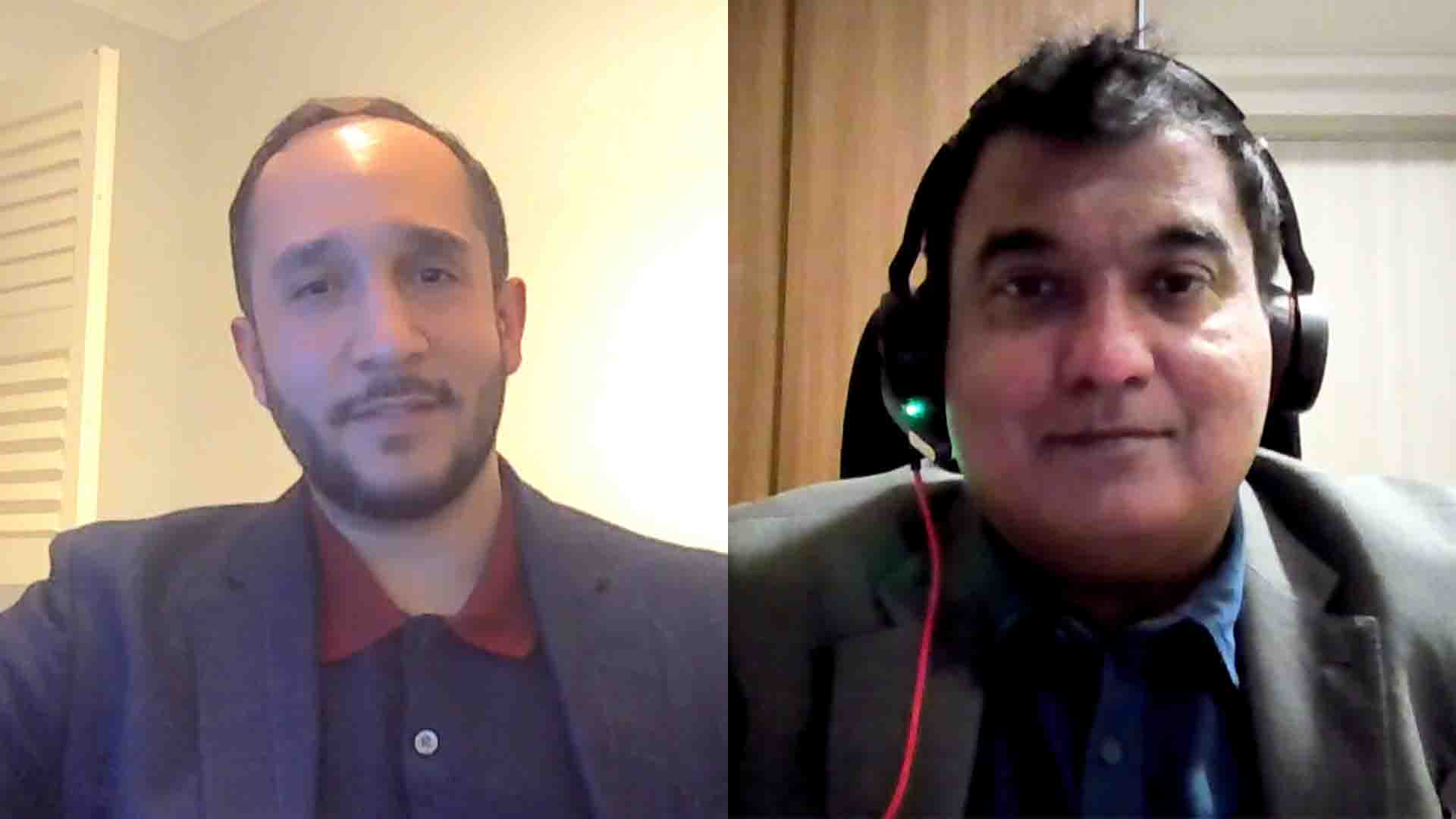 Gen Z, Millennials, women and unbanked people in rapidly developing parts of the world are among the target market for Unstoppable Domains Inc., a blockchain-based domain name company that intends to disrupt the domains business.
The company is providing self-sovereign identity management on Web3, a new iteration of the World Wide Web based on blockchain technology.
"It's being driven by the users, by the new generation," said Nilkanth Iyer (pictured right), head of Asia at Unstoppable Domains. "These folks are digital native."
Iyer and Sajjad Rehman (pictured left), head of Europe at Unstoppable Domains, spoke with John Furrierhost of theCUBE, SiliconANGLE Media's livestreaming studio, during the Unstoppable Domains Partner Showcase event. They discussed Web3 shifts in Asia and Europe, including how the company is helping underserved parts of the community. (* Disclosure below.)
Two regions, two approaches
Single sign-on allows a user to access multiple applications with one set of login credentials, improving online transaction security and simplifying the user experience. This sign-on method allows users, even those who can't read or write, a simple way to carry out transactions on the internet. Unstoppable Domains' entry into the Asia and Europe markets is focused on helping people outside of traditional banking to get into cryptocurrency.
In Asia, half of the population encompasses Millennials and Generation Z, according to Iyer.
"That's 1.1 billion people out of the total 1.8 billion Gen Z and Millennials that you have in the world," Iyer said.
These folks are already accomplished users of smartphones and e-commerce. And in particular, money transfers are important to them, including sending money home. Those transactions have been historically expensive to make, which Web3-oriented digital identity solutions, such as found in the Unstoppable Domains blockchain product, promise to reduce by removing the middleman.
For Europe, where banking practices are more commonplace, enabling an individual's data ownership, inspired in part by the General Data Protection Regulation, is another focus area for Unstoppable Domains. Real data ownership, where consumers control their own data rather than institutions doing it for them, has been bubbling in awareness, in part due to GDPR legislation adoption.
"They don't want to be the product," Iyer says of those consumers expressing increasing awareness of data privacy.
"Web3 actually brings it into action," Rehman added.
COVID certificates with QR codes incorporated, used recently in India, is an example of blockchain-delivered user privacy. It's not just users that benefit from Web3 and its regulation; builders do too, according to Rehman.
"We'll see more hubs like the Crypto Valley in Switzerland pop up," he said.
Helping the underserved banking community gain access
Interestingly, it's not just the archetypal Millennial that will adopt Web3 domains in the more developing parts of the world, like India, according to Iyer and Rehman. Women entrepreneurs are dramatically underserved in banking, and other Southeast Asian countries have the same problems.
"I think this is a big opportunity to really get [this] section of society, which will probably take 10 more years if we go through the normal Web1 to Web2 progression, where the power is with corporations and not with individuals, "Iyer said.
Access to capital via peer-to-peer lending is one use case that entrepreneurs can benefit from.
"A lot of women do all the small businesses, but the money is taken by [the] middleman or their husbands, "Iyer explained. With Web3 "the money comes to them," he added.
Watch the complete video interview below, and be sure to check out more of SiliconANGLE's and theCUBE's coverage of the Unstoppable Domains Partner Showcase event. (* Disclosure: TheCUBE is a paid media partner for the Unstoppable Domains Partner Showcase event. Neither Unstoppable Domains Inc., the sponsor for theCUBE's event coverage, nor other sponsors have editorial control over content on theCUBE or SiliconANGLE.)
Photo: SiliconANGLE
---
Show your support for our mission by joining our Cube Club and Cube Event Community of experts. Join the community that includes Amazon Web Services and Amazon.com CEO Andy Jassy, ​​Dell Technologies founder and CEO Michael Dell, Intel CEO Pat Gelsinger and many more luminaries and experts.