Unstoppable Domains puts users in the Web3 driver's seat through NFT-powered digital identities
5 min read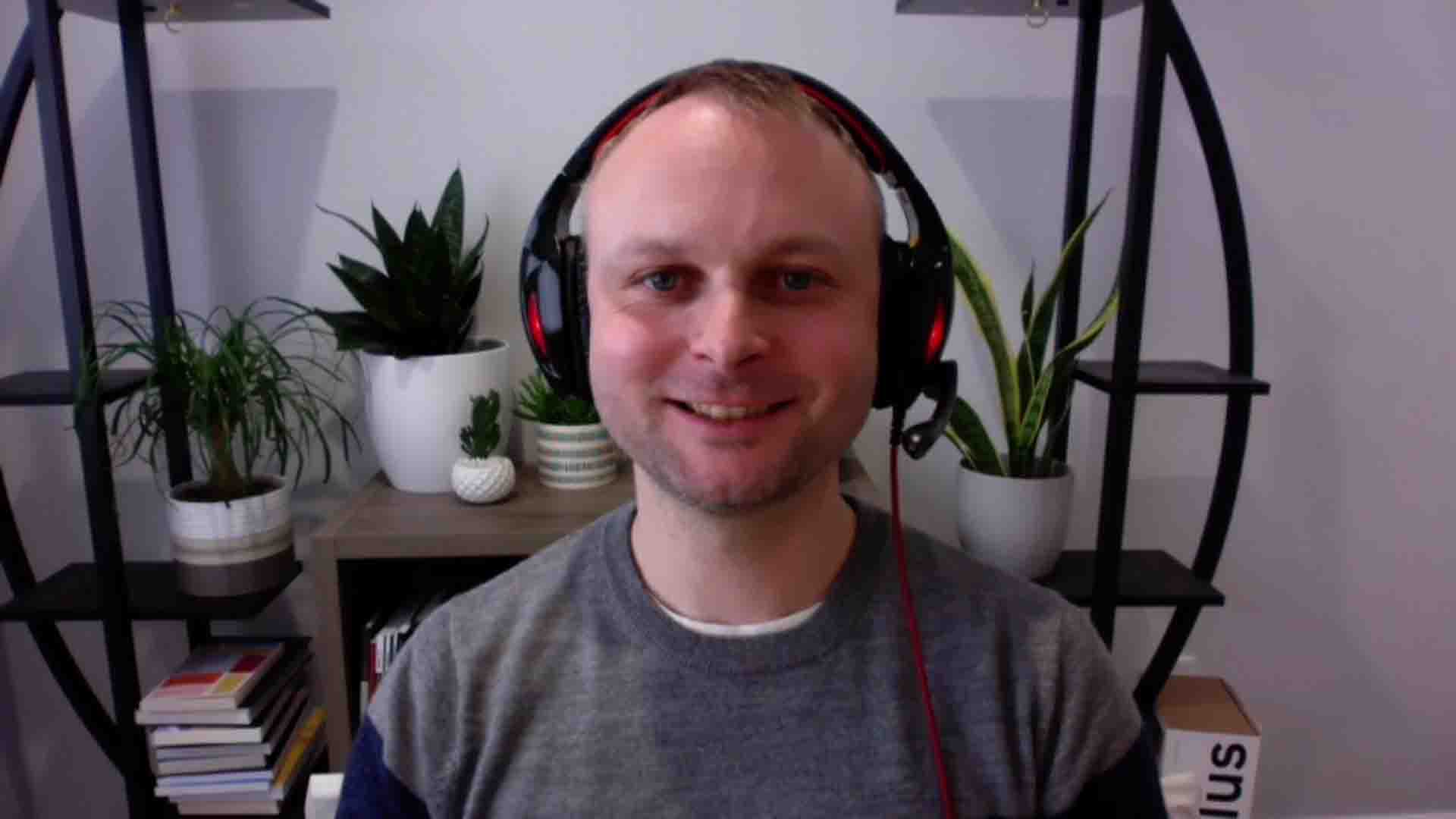 Since the onset of the internet, users have not been able to own their data. Nevertheless, Web3 seeks to be a game-changer that will enable users to own their online presence through blockchain-powered digital identities, which is impossible in Web2.
By deploying non-fungible tokens, known as NFTs, Unstoppable Domains Inc. allows individuals to be in charge of their data through digital identifiers built organically. Given that every computer network has a naming system, the NFT domain names in Web3 form part of a user's digital property, enabling them to authenticate and transfer data across applications, according to Matt Gould (pictured), founder and chief executive officer of Unstoppable Domains.
"What happens is when you have an NFT domain and that's what you're using to receive payments, then you realize I can also use this to log into my favorite apps starts it starts building that identity piece," Gould explained. "So instead of doing an identity network top-down where you're like a government or a corporation and you have to have an ID, we're going to do a bottom-up. We're going to give everyone on the planet an NFT domain name. "
Gould spoke with John Furrierhost of theCUBE, SiliconANGLE Media's livestreaming studio, during today's Unstoppable Domains Partner Showcase event. They discussed how Unstoppable Domains takes data ownership back to users through blockchain-enabled NFT domain names. (* Disclosure below.)
NFT domain names have superpowers
With NFT domains being 50 to 100 times the market size of traditional domain names, according to Gould, he trusts their growth will continue because their use cases will be a better fit for individuals on a day-to-day basis.
"People are going to want to use them for receiving cryptocurrency, use them as identifiers on social networks, and use them for SSO," he said.
Based on a collaboration between Unstoppable Domains and more than 30 large wallets, including blockchain.com, Gould believes NFT domain names are emerging as the driver's license for the internet meant to ease the sending and receiving of cryptocurrency.
"If you have a domain name, it's actually easier to make deposits into your wallet because it's easier to remember," Gould explained. "You're going to have like 50 cryptocurrency addresses in a wallet… you're going to want to have one domain name that links back to all those because you're just not going to remember those 50 different addresses."
The NFT domain names follow in the DNS 'footsteps, although their biggest breakthrough entails being digital assets housed in a blockchain. Therefore, they are owned by users and can be read by multiple applications, Gould explained.
"So we were looking for an infrastructure like a pick-and-shovel play for the emerging Web3 metaverse," he said. If we wanted a future to happen where all 3.5 billion people with cell phones are sending crypto and digital assets back and forth, they're gonna need to have a name to make this a lot easier instead of these long IP addresses or hex addresses in the case of crypto. "
NFT domains are meant to cater to the needs of end users or individuals, not small businesses, because they are identity networks.
"So instead of being for, you know, 20 to 50 million small businesses, we're talking about being useful for 3 to 4 billion people who have an internet connection," Gould stated. "I would say that NFT domains are what domains on DNS were always meant to be 30-plus years ago, they just didn't have blockchain systems back in the '90s when they were building these things. "
Web3 eliminates the walled garden structure
With Web3 touted As the next wave of digital opportunity, Gould trusts it will be instrumental in revolutionizing digital property rights from hosted services such as Facebook that use a walled garden approach because they own and control everything.
"I would say it's a torrent of change that got unleashed just over a decade ago with bitcoin coming out and giving people the ability to have digital items that they could actually own themselves online," Gould noted. "Maybe you earn an in-game currency. You can leave and take that to a different game, and you can spend it somewhere else… so the user is now enabled to bring their data to the party. "
Web3 will be pivotal in tackling the current headache of security and privacy because large organizations are collecting so much data to the extent they have become honeypots, according to Gould.
"We just have this model where these big companies silo your data. They create a giant database, which is worth hundreds of millions of dollars, if not, billions, to be attacked, "he said. "Instead, you can look at Web3 as a much better data model because the user just permissions access to the data only during the time period in which they're interacting with the application."
Despite people spending more than 50% of their time online, digital assets account for less than 1% of their portfolio. Web3 seeks to change this narrative through new technologies such as cryptocurrencies and blockchain systems so that people can track the digital ownership of things, according to Gould.
"So one of the big things that's happening with Web3 is this concept of data portability, meaning that I can own something on one application and I could potentially take that with me to several other applications across the internet," he added.
Web3 prompts a more personalized experience because users do not store their data; they bring it with them.
"So it's kind of like Web1; you just have a static web page. Web2, you have a static web page with a service, like a server back here. Then with Web3, the user can come in and bring their database with them in order to have much better app experiences, "Gould stated.
With NFT domain names mimicking a single sign-on solution, Gould believes they are consumer-based.
"What we've done is adapted some SSO protocols that other people have used in order to connect that back to an NFT domain, and that way you keep the best of both worlds," he added.
Watch the complete video interview below, and be sure to check out more of SiliconANGLE's and theCUBE's coverage of the Unstoppable Domains Partner Showcase event. (* Disclosure: TheCUBE is a paid media partner for the Unstoppable Domains Partner Showcase event. Neither Unstoppable Domains Inc., the sponsor for theCUBE's event coverage, nor other sponsors have editorial control over content on theCUBE or SiliconANGLE.)
Photo: SiliconANGLE
---
Show your support for our mission by joining our Cube Club and Cube Event Community of experts. Join the community that includes Amazon Web Services and Amazon.com CEO Andy Jassy, ​​Dell Technologies founder and CEO Michael Dell, Intel CEO Pat Gelsinger and many more luminaries and experts.