Web3 platform for women offers opportunity to embrace crypto and financial freedom in a decentralized world
4 min read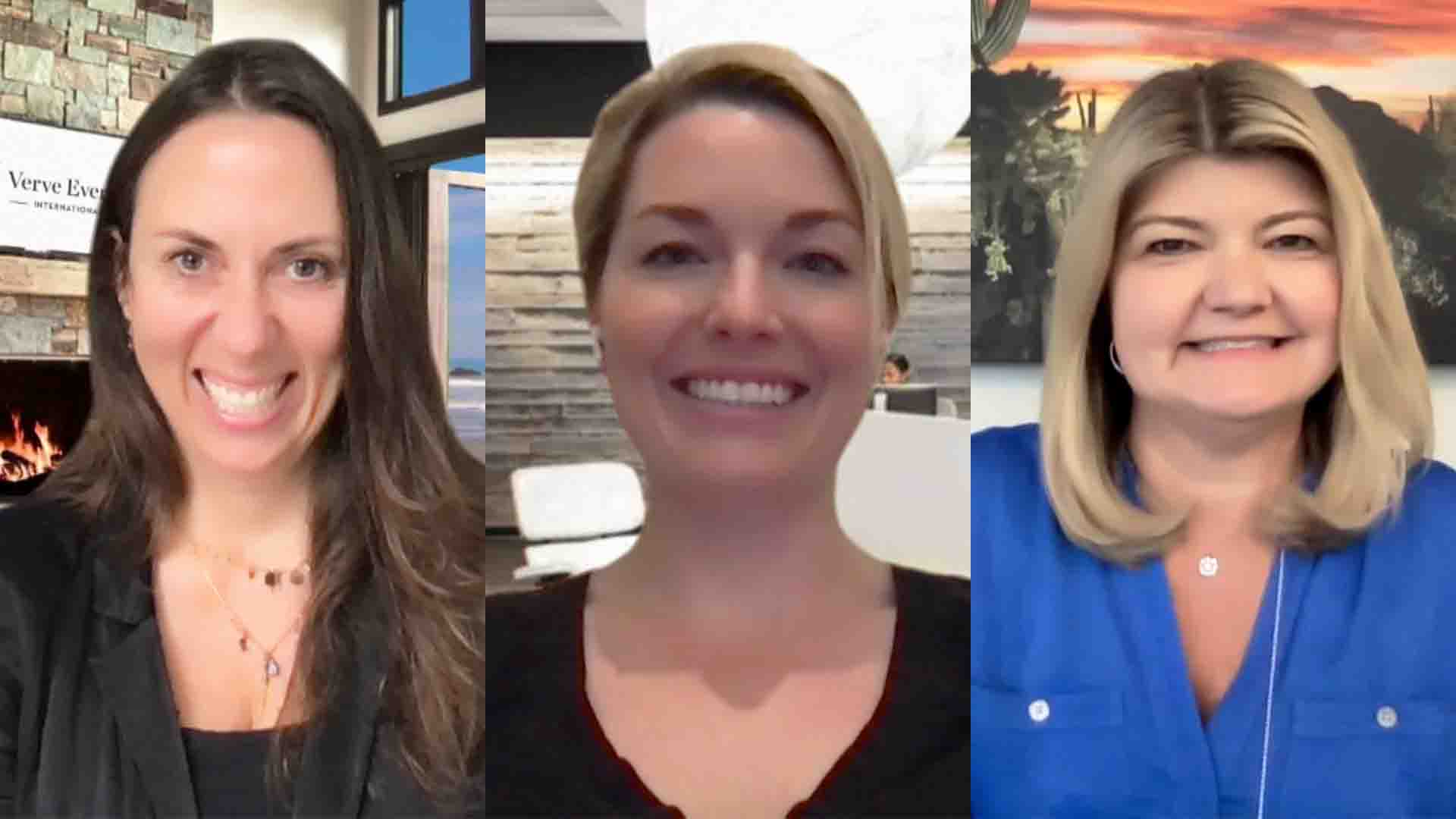 The next wave of digital opportunity is Web3, defined as an era of blockchain technology, decentralized finance, data ownership and no third-party overloads.
Web3 is driving new conversations, centered around the expanding world of cryptocurrencies and non-fungible tokens, or NFTs. It is being led by communities of people drawn to the crypto space who form decentralized autonomous organizations of crypto supporters. It has also become a prime opportunity for creating a more diverse world.
Today, Unstoppable Domains Inc., a platform for user-controlled digital identity using NFTs and the blockchain, launched Unstoppable Women of Web3, a diversity and education group focused on developing the next generation of Web3 talent. Today's announcement, which coincided with International Women's Day, revealed opportunities to onboard onto the decentralized web by building a blockchain based identity platform.
"Web3 is this idea of ​​decentralization, empowering you through ownership of your data, empowering you through the ability to do things in a decentralized way that you're not able to do in Web2," said Kristen Mirabella (pictured, center), director of business development at Gemini Trust Company LLC. "You have to get out there and practice, understand what this transition means for you and what it means for what you are trying to achieve. You're talking about your financial future, something there are really high stakes around. "
Discussing today's Women of Web3 launch, John Furrier, host of theCUBE, SiliconANGLE's livestreaming studio, spoke with Mirabella; Sandy Carter (pictured, right), senior vice president and channel chief of Unstoppable Domains; and Narelle Bailey AKA Disco Leopard (pictured, left), managing director of Verve Events International. They reviewed the Unstoppable Domains initiative, creating NFTs and digital personas, business opportunities through virtual domains, and the importance of taking the first steps into Web3. (* Disclosure below.)
Climate of support
In addition to promoting a more diverse and inclusive environment in Web3, the Unstoppable Women of Web3 initiative is designed to foster an easier on-ramp for those seeking to enter the world of NFTs and cryptocurrencies. The idea is not only to create a community around people with similar interests in DeFi, but also foster a climate of support.
"Part of the reason we're launching this is Web3 is hard," Carter said. "When you buy an NFT, you are buying it for value, but you are also buying into the community. It's about the people and the networking and the tribe that you're part of as well. "
Joining the community offers an opportunity for women to build new career paths regardless of age. For instance, the creator behind the NFT-based Long Neckie collection of diverse women is Nyla Hayes, a 12-year-old entrepreneur who was recently named as the first artist-in-residence for Time Magazine.
Web3 participants can also build their own digital identities, as seen by the example of Bailey who created the Disco Leopard persona from the Lazy Lions NFT collection.
"It's finding your people, finding the community that resonates with you, and it's different for everyone," Bailey said. "In this Web3 space, you get to come up with your own identity. Who doesn't want to be a Disco Leopard? "
Business use cases
The Web3 movement is also opening new opportunities for building virtual infrastructure to support NFT personas. Decentraland is a decentralized 3D virtual reality gamified platform driven by the Etherium blockchain, which allows users to create virtual structures, such as art galleries or concert halls. The creator is building a virtual headquarters for Unstoppable Women of Web3, according to Carter.
"As women go there, they will experience logging in and crypto," Carter noted. "There are business-to-business use cases here. Imagine you are in Decentraland. If you are a retailer or a consumer business, you can place your products or portfolio inside of that game. "
The multitude of options available to those who might be initially intrigued by the Web3 space may seem daunting. There is the complexity of the technology, in addition to the cost of the digital currency itself. One bitcoin currently sells for approximately $ 38,000.
"Use little amounts; you don't have to buy a whole bitcoin, "Mirabella said. "That's a common misconception for people who are starting to get interested in this space. You're not going to learn how to unlock the potential of this ecosystem by reading about it. You have to get in there, find crypto. "
Part of the message behind Unstoppable Women of Web3 is the opportunity for financial independence. The idea is that women can gain entry into Web3 through platforms such as Unstoppable Domains or Gemini and know that the foundation of security and data privacy will allow them to safely test and explore new financial opportunities.
"As a woman, you can decide on a really good idea about how you want to embrace that financial freedom of interacting with a protocol that might unlock your potential to be more financially independent," Mirabella said. "We've just scratched the surface. Don't wait until you feel like you are behind; take action now. "
Watch the complete video interview below, and be sure to check out more of SiliconANGLE's and theCUBE's coverage of the Women of Web3 event. (* Disclosure: TheCUBE is a paid media partner for the Women of Web3 event. Neither Unstoppable Domains Inc., the sponsor for theCUBE's event coverage, nor other sponsors have editorial control over content on theCUBE or SiliconANGLE.)
Photo: SiliconANGLE
---
Show your support for our mission by joining our Cube Club and Cube Event Community of experts. Join the community that includes Amazon Web Services and Amazon.com CEO Andy Jassy, ​​Dell Technologies founder and CEO Michael Dell, Intel CEO Pat Gelsinger and many more luminaries and experts.